Profile Images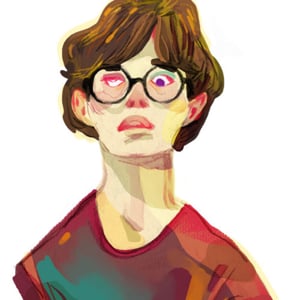 User Bio
I'm a 3D generalist and Illustrator, just graduated from The Animation Workshop. I now live in Copenhagen, Denmark. My focus is on art direction, environment development and pipeline/workflow management with scripting, though I enjoy jumping across multiple disciplines. I have both a technical and creative background, so am quick to adapt to new processes and tools. I admire good design and I love to push the limits of 3D as a tool to explore new styles, create moods and tell stories.
I just finished an internship with Art & Graft in London, where I helped concept and create a fine art video installation, and created 3D environments for stylised shorts.
I have also previously interned at Ghost VFX in Copenhagen, where I worked on set replacement modeling for Pacific Rim, as well as rigging and modeling for live action commercials.
I am currently available for both freelancing and full time work.
Related RSS Feeds