kjhoffman
Joined

Location

fla
Profile Images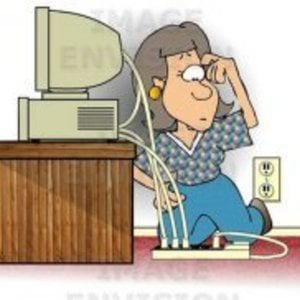 User Bio
child of sick nuclear worker
john f howells only children are:
jeffory john howel(SON),kathy j hoffman(daughter)
james david howell(son)(flesh and blood)
John f howell had no adopted kids..
John fHowell threw his flesh and blood kids under the bus when jane Howell died
kathy jane howell hoffman(Daughter)
v
jane M hoffman howell is the mother of Jeffory John Howell,james David Howell,and Kathy j Howell hoffman.
Jane m Hoffman howell died in 1980.
Pinellas Plant
State: Florida Location: Clearwater
Time Period: 1957-1997
Facility Type: Department of Energy
Facility Description: The AEC purchased the Pinellas Plant in 1957 from General Electric. The plant produced precisely-timed neutron generators used to initiate nuclear explosions. As older nuclear weapons were removed from the national stockpile, the accelerator-type neutron generators produced at Pinellas gradually replaced polonium-beryllium initiators manufactured at the Mound site. Pinellas also fabricated other weapons components including lightning-arrestor connectors, specialty capacitors, crystal resonators, magnetics, and optoelectronic devices.
In September 1994, Pinellas stopped producing weapons-related components and began to change its mission to environmental management. The Department of Energy (DOE) transferred much of the Pinellas production capability to the Kansas City Plant in Missouri and the Sandia National Laboratory in New Mexico. The DOE completed cleanup of the site in December 1997.
Throughout the course of its operations, the potential for beryllium exposure existed at this site, due to beryllium use, residual contamination, and decontamination activities.
CONTRACTORS: Lockheed Martin Specialty Components, Inc.(1992-1997); General Electric Company (1957-1992)nuclearworkersflorida.org/covered_facilities/pinellasplant.html
John f howell had total disregard for his flesh and blood biological kids-kathy,jeff and james david wellbeing,health or happiness