Joanna St. Claire
Joined

Location

Los Angeles
Profile Images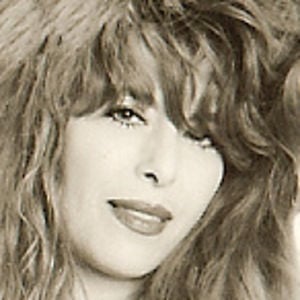 User Bio
Joanna is a southern California native, singer, songwriter, composer, and music producer and has been dubbed a "soulful, angelic diva" with a "voice like rich chocolate" that also has the power to rock. To quote Jack Nitzsche (composer, producer and arranger that worked with many artists including Neil Young and The Rolling Stones), Joanna is "…one of the most phenomenal singers I have heard or had the pleasure to work with", and "… a great, innovative songwriter".
A singer extraordinaire, Joanna first toured with the Lee Daniels Band throughout the United States and Canada. She later formed and fronted numerous alternative-rock bands early in her career (including Autobahn, Vienna and The Big Picture). She has also collaborated on original projects with fellow The Big Picture band member Tom Borton (saxophonist, songwriter and Emmy nominated composer whose music is featured in The Sopranos, Sex in the City and Friends), rock guitarist Jimmy Haun (Yes, Lodgic and Circa), drummer Stephen Klong (founder of the King Klong Music Group with music featured on ads for Budweiser, Subway and Volkswagen) and rock bassist Dave Meros (Eric Burdon, Iron Maiden and Spock's Beard).
She has also worked with Tom Davis (mixing, post-production and sound engineer whose credits include several VH1, MTV and CMA awards shows and several Garth Brooks specials), Scooter Pietch (composer and producer with credits including National Lampoon's Van Wilder, American Idol and Dateline), Stephen Pouliot (writer with credits including The Academy Awards, Screen Actors Guild Awards and Christopher Reeve: A Celebration of Hope) and Tim Truman (Emmy nominated composer for Melrose Place, Charmed and Miami Vice). She has sung, written and produced original music for film and television for studios such as Showtime Television, Paramount Pictures and Columbia Pictures, including original music for the film "Revenge" (with Kevin Costner, Madeleine Stowe, Anthony Quinn), scored by Jack Nitzsche (Oscar winning songwriter, Oscar and Grammy nominated composer, with credits such as An Officer and A Gentleman, One Flew Over the Cuckoo's Nest and Stand By Me).
Joanna's collaborations extend to original music projects, including co-writing two shows for musical theatre: "Naked Ladies" (a four woman show that she co-performed to raving audiences in Los Angeles) as well as the inspiring dance oriented musical "Step by Step" with Scott DeTurk (Ghost and Mrs. Muir, Dorian and Western Star).
Currently, Joanna is writing, arranging, producing and performing her original, beautifully exotic and spiritually inspired CD entitled "Stream", slated for a summer release. "Stream" features violinist Nimrod Nol (Kelly Clarkson, Moshav Band), guitarist, producer, composer, Piero Fabrizi (Fiorella Mannioa, Milton Nascimento), guitarist, singer, composer, Roberto Montero (Sergio Mendez, Baby Consuelo), bassist, composer, Nicolas Mirande (Buffy Sainte Marie, Malted Milk), percussionist M.B.Gordy (Doobie Brothers, Neil Diamond), percussionist, multi-instrumentalist, composer, Roine Sangenberg (Spectra, Delta), pianist, composer, Giuseppe Tassoni (Yamaha, Dario Serafino), bassist, Brian Mastalski (Wendie Colter, Kessmonsters), as well as guitar, mandolin and Turkish saz performances by her husband Donny Ward.