Joel Sartore
Plus
Joined

Location

Lincoln, Nebraska
Profile Images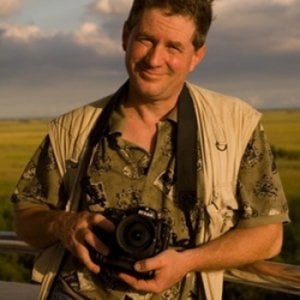 User Bio
A life-long Nebraskan, Joel Sartore brings a sense of humor and a
mid-western work ethic to all of his National Geographic Magazine
assignments. Over twenty years of experience (more than 15 with the National Geographic Society) have allowed him to cover everything from the remote Amazon rain forest to beer-drinking, mountain-racing firefighters in the United Kingdom.
He has authored several books including:
RARE: Portraits of America's Endangered Species
Photographing Your Family
Let's Be Reasonable,
Face to Face with Grizzlies
Nebraska: Under a Big Red Sky
Besides the work he has done for National Geographic, Joel has completed assignments for Time, Life, Newsweek, Sports Illustrated and contributed to numerous book projects. Joel and his work have been the subject of several national broadcasts including National Geographic's Explorer, the NBC Nightly News, NPR's Weekend Edition and an hour-long PBS documentary. He is also a regular contributor on the CBS Sunday Morning Show with Charles Osgood.