Joey Goodsell
Joined

Location

Jacksonville, FL
Profile Images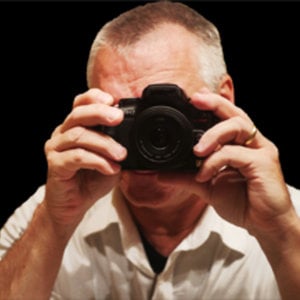 User Bio
I'm convinced that growing up in a small Mississippi town is why I developed such a vivid imagination. Daydreaming about things I read about in books and magazines fueled my creativity. As a kid, I had so much fun pretending to be a sound engineer and a camera operator even though I didn't know that's what it was called at the time. I was completely mesmerized by my dad's reel-to-reel tape recorder and 8mm film camera. He would let me record myself playing the drums or film stuff around the house. To this day, it still amazes me that I could turn my childhood fascination into a career.
I've produced/edited live multi-camera music concerts for TV and DVD, produced/directed/edited corporate videos, written/produced hundreds of radio and TV commercials, shot/edited news stories, run camera on all kinds of projects, created graphics for the television and the web, and worked as a radio air talent. Each opportunity led me to something even more exciting and challenging. These experiences helped mold me into a very versatile media professional.
After 15 years in the industry, I made the transition into academia at a large Midwestern University. The first time I saw the students' wild-eyed enthusiasm for the craft, I knew this was going to be my new vocation. I have taught a variety of classes including producing for television, video and audio post production, multi-camera field and studio production, single camera production, writing for the media, advertising production, audio for video production, history of the media and more. My teaching experience has enabled me to help improve and develop successful media production curricula at several different Universities around the country.
I am extremely blessed to have not one but two successful careers and have been honored with several awards in both. Fast-forward to today and you will find someone who still has an incredible passion for production and technology. I continue to develop and produce professional projects in a variety of genres. My dad's 8mm film camera sits on a shelf in my office as a reminder of where my journey began.