John Leeah
Joined

Location

Close and Far
Profile Images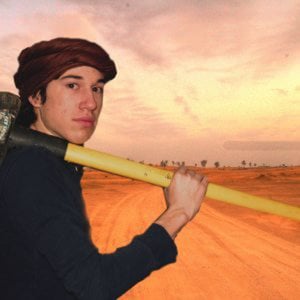 User Bio
"The next day Bear went to Duck's house with a surprise. Duck was not at home but Bear went inside anyways. He put six raspberry muffins ont he table and wrote a note. "from Bear," it said. Then he went home. When Bear walked into his house, he was surprised. "I must be in the wrong house," he thought. His feet did not stick to the floor. I must thank Duck thought Bear, but just then there was a knock on the door. It was Duck. "thank you for the muffins," said Duck. "And I have never seen my house so clean," said Bear. "we really are good friends," said Duck. "let's celebrate!"
An excrept from my favorite childrens book "Two Good Friends"
I love making films, videos, commercials, whatever. I love the process and everything that goes into it. Its what I plan to do and what I hope to always love.
Related RSS Feeds
Recent Activity
John Leeah does not have any activity yet.