John Witham
Plus
Joined

Location

Santa Fe, New Mexico
Profile Images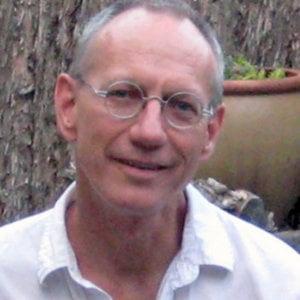 User Bio
I've been behind the cameras, the recording console, on the set, or in the edit suite since the late 70's. It's in my blood. I've occasionally branched out, but what always pulls me back are the lights, cameras and editing.
I've held the microphone boom pole, run alongside a Steadicam-op doing video assist at full tilt and I've called shots as a technical director on live multicam satellite broadcasts. I've done sound on location for a children's film and cut tracks for the Funkadelics. I've shot a documentary camped in the desert next to the nuclear test site and hung out the door of a helicopter to shoot a small town in Texas. Whether pushing a camera dolly or dressing a set, it's an adventure to be part of telling a story.
The tools and technology keep changing, getting more powerful, refined - and that is exciting. Yet what has consistently been the most exciting is finding creative solutions to whatever the task is. Each project is a new adventure, a new story, new challenges, new things to learn.
Although I love the new gear - really, really love the new gear - I get great satisfaction from having the resourcefulness required to be able to work with whatever tools and bits of wire are at hand.
My favorite camera... is the one I'm looking through the lens of.