Jonathan Shahan
Joined

Location

OKLAHOMA
Profile Images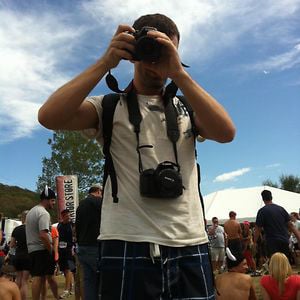 User Bio
Hello to all,
I am an award winning filmmaker from Oklahoma City. Since around 2008 I have directed over one hundred commercials, music videos, and short films and served as a Cameraman, Cinematographer and Editor on hundreds of various productions.
I began making short films at the age of 12, using only a consumer camcorder
and my droog friends. In my teen years I participated in the high school news videos, experimented with 35mm photography and was published in Teen Ink Magazine for
a music review I wrote in AP english.
After graduation, I attended Southwestern Oklahoma State University (swosu).
I was a crew member in the theater's Stage Craft program in my first year of college
but after taking a year off to travel, I enrolled into Oklahoma City Community College (occc),
one of the largest film schools in the region.

I studied Film & Video Production, Photography and Graphic Design, being mentored by
Emmy Award Winning filmmaker Greg Mellott ("Jackie Chan's First Strike") and Academy Award winning producer Gray Frederickson ("The Godfather", "Apocalypse Now", "The Outsiders").
At the age of 24 I was hired by Allegiance Credit Union as the Marketing Communication Specialist, which meant I was to create all the commercials, photography & graphic designs. This led me into contracting with many other adverts and music videos.

I was awarded a Certificate of Appreciation from the President of OCCC for my contribution as a Cameraman and Cinematographer for the Emmy nominated Documentaries "The Dogs of Lexington" and "Bassett Tales".

Most recently I documented the making of Francis Ford Coppola's "Distant Vision",.
The documentary captures the immense undertaking to create live cinema for the first time in filmmaking history and is set to release soon.

Related RSS Feeds