Profile Images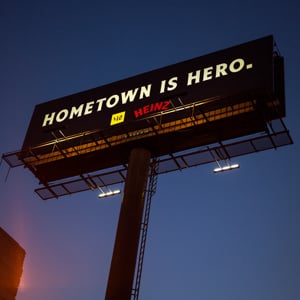 User Bio
Jordan Beckham, born in Pittsburgh, is a commercial photographer, video director, and designer that works in the realms of music, fashion, and fine art.
Beckham's first attempt at the photographic world started in his teen years while taking photos and filming his friends skateboarding. When it came time to pick a career Beckham originally went to school for graphic design and then transferred to video. After a year of video he decided to change to photography. Within two months of doing classes he won a camera in a local radio station contest and from there it was his calling. Beckham attended Point Park University and Pittsburgh Film Makers in Pittsburgh, where he received a B.F.A. in Photography. After graduation he won PHHA Photographer of the Year in 2009, 2010, and 2011.
He has worked on over 135 album/mixtape releases for various music artists. His work has been published in various magazines such as XXL, Complex, Jenesis Magazine, Pittsburgh Magazine, The Source, Performance Press, Maniac Magazine, Knewwd, Respect Magazine, Maxim, and Sports Illustrated. Beckham has captured Lady Gaga, MIA, Wiz Khalifa, Mac Miller, Pharrell Williams, Jay Z, Kanye West, Nick Minaj, Beyonce, various Pittsburgh Steelers, and plenty of models that are now getting published all over the print world.
Over the years Beckham has helped many small companies get their start through effective marketing and telling stories with design and photography.
Beckham's style is often referred as vivid, energetic, and even humorous at times. He welcomes the world to "Get Beckhamized!
►Subscribe to Youtube Channel: youtube.com/user/jbeckham28/videos
►►►Additional videos: youtube.com/playlist?list=PL6tfzTkR14-rx1OjXr34tvHgR5WqYIA3d
►Twitter - twitter.com/jordanbeckham
►Instagram - instagram.com/jordanbeckhamstudio
►Snapchat - snapchat.com/add/beckhamized
►Facebook - facebook.com/Jordan-Beckham-Photography-37925350981/
jordanbeckham.com
getbeckhamized.com coming soon...