Jordan Tower Films
Joined

Location

Atlanta Ga
Profile Images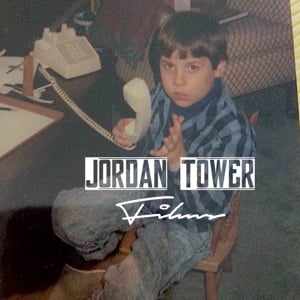 User Bio
Jordan Tower of Jordan Tower Films is a director of visual arts. He was born and raised in New York City. Jordan attended Tabor Academy secondary school. At Tabor Jordan became interested in filming and editing and created sports videos and several short films in his senior year. While attending Manhattan College he was introduced to a company called Zoom Culture. Zoom culture was comprised of independent contractors who submitted material for programing on major networks. Jordan had a love for music and took an interest in submitting content for the show Hip Hop Nation on NBC. He blindly called major labels such as Rocafella Records and Def Jam, and also reached out to many underground artists on the come up. Soon enough nearly half of the show's content consisted of Jordan's work. From this he was able to invest in professional equipment and was able to experiment in music videos. His first video was with a group called Non-Phixion for their single "Rockstars" Produced by Dj Premiere. This video was seen by many and the group Mobb Deep\Infamous Mobb took particular interest in him. They soon developed a collection of music videos and lifestyle pieces and made the first CD\DVD package to be sold in stores. Jordan launched a distribution deal for the project through Caroline Distribution and the "Blood Thicker Than Water" project went on to move over 150,000 discs. This caught on fast and Jordan put together two more projects "The Green DVD" with Non-Phixion and "Who am I DVD" with Cormega.

Jordan aspired to have his own product line so he decided to attack the DVD market like the successful mix tape market. He put together a DVD with various music artists featuring music videos and interviews he directed and launched his "BURN" DVD line in the street of New York. He quickly sold 10,000 units. Next he team up with a partner and created a DVD called "THE COME UP". Jordan handled the film production and his partner managed the business of distribution. The DVD was a major success and had 20 different volumes in under 3 years. From this DVD Nicki Minaj got her start by Jordan shooting her first 6 visuals. She is now a successful musician under the Young Money Imprint.
With media becoming more digital, Jordan focused on the internet and became affiliated with a website that catered to the Hip Hop Culture. Jordan began shooting visuals with his industry contacts and debuting them exclusively on this website. Over time the website began to grow and become known worldwide for there exclusives and consistent content. Jordan was able to brand his company Jordan Tower Films worldwide, He soon established his own management company JTFMANAGEMENT to entertain inquiries and manage his shooting schedule.
Jordan also has a company that makes cellphone watches [CELLPHONEWATCHSHOP] and also has a promotional company which handles commercial jobs and promoting various products. He designs marketing plans for companies in musicians. He designed the the early visual campaigns Yo gotti, 2 Chainz and Trae the Truth. He launched Jordan Tower Production early 2011 to begin his ventures in the television and movie world.
Jordan Tower Films is about creativity, quality, consistancy, and innovation