JoseA R.
Plus
Joined

Location

LOS ANGELES / MADRID
Profile Images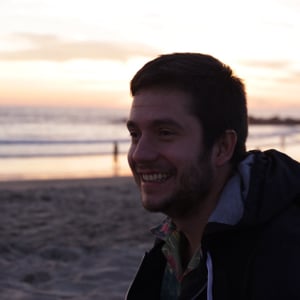 User Bio
CREATIVE / PROMO PRODUCER / VIDEO EDITOR
As kids, we all made up stories to keep from being punished for some wrongdoing or other. I confess, I did the same, although I often got caught.
My imagination was able to transform a pair of ripped up jeans into a science-fiction movie with laser guns, bike-chases, and enemies from alien planets. Unbelievable stories that never got me out of trouble.
With time, I shaped my stories to become more believable, and now they've grown into much more than a hobby, they are my passion and my calling.
Telling stories is my job. Stories in images, sounds, words and wit. Stories that are real, fantastic, truthful, emotional, different… The story you need to get your brand out there, your products, your values. The story that will make you unique and stand out from the rest. Stories you don't forget and stay with you forever.
I'm a writer producer, video editor and camera operator… But above all; I'm the guy that wants to tell your stories.