Profile Images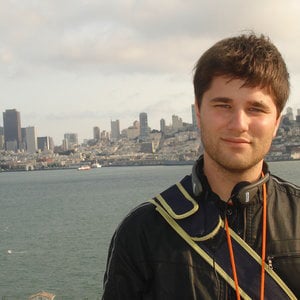 User Bio
My new videos now on: vimeo.com/anexo82
José Pedro Lopes has works in the areas of film, journalism, comic books and events. Most notably, he wrote and produced the 2007 hit short film "A Noiva" (The Bride). He is currently working on the post-production of the short film 'O Risco' (The Line) and the pre-production of 'Receita de Amor' (Recipe of Love).
Most recently, he created the comic book fanzine / exibition circuit "Man Vampiros e Vodka".
He is also a film journalist for portuguese magazine 'Take' / 'Magazine HD', and for film portal 'c7nema'.
+info
anexo82.com
anexo82.blogspot.com
josepedrosmglopes.blogspot.com
Related RSS Feeds