Josje Bijl
Joined

Location

Amsterdam, The Netherlands
Profile Images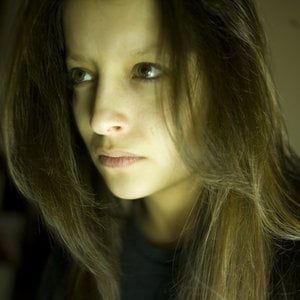 User Bio
I am a medium independent creative, meaning that my work embodies different types of media, from drawing to photography, illustration, animation and weird videos.
When starting out work (either my own projects or commissioned work) I draw upon my experiences of things that occurred, sayings, stories and what not and try to come up with various ideas and various aesthetics as well as different mediums.
My idea behind keeping an open mind towards the medium is that the medium has to fit the message.
I'll often start out with a scribble, a photo, or a paper clipping from say a newspaper and then try and work out what will fit. My most used tools are the pencil, paper, photoshop, illustrator, painter, my scanner & my trusty Canon 5d markII. After making the basic set up I'll toss the piece around in various programs or just finish it the old fashioned way with a brush and paper or canvas.
I like to dabble in music, but it can't be called that yet.
I get inspired by all kinds of things, films, shorts, paintings, installations, sculptures, sayings, the internet and everyday life, but most of all music. I actively go out and try and seek new experiences even if they do not serve a purpose in my immediate work. Artists who are very inspirational to me are Tarkovsky, Nan Goldin, James Nachtwij, Desiree Dolron, Richard Billingham, Manet, Velazquez, Chris Cunningham, Frida Kahlo, Ilja Repin, Bob Ross and too many others to mention.
Hopefully in the future I will be working with loads of different types of creatives, who are like minded, integrating different types of media to an end product.
Related RSS Feeds