Journey Life Church
Joined

Location

Holt, MI
Profile Images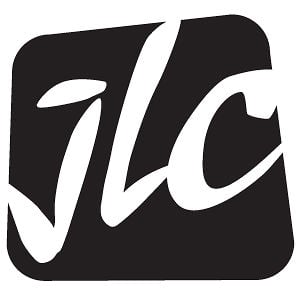 User Bio
ourney Life Church began in the heart of Brian Henley (lead pastor) on Thursday May 11th 2005 while he was driving to a meeting (District Council) in Detroit. Pastor Brian had been serving for five years at Mount Hope Church as the children's pastor. The following is an account of the what happened:
I was talking to the Lord. I was asking Him about the stirring in my heart the past few months. I knew that God was preparing Kasha (wife) and I for something new in ministry. During that talk I felt God speaking to me and asking the question, Brian what if Children's was not the direction I am asking you to continue in. Would you step away? Of course I would Lord, I replied, then He went on to say what about planting a church. I immediately thought did I hear that right? I had a Willis moment "What are you talking about Lord". I knew something new was coming up; but to plant a church what did I know about planting a church. I think that moment is right where God wanted me, I wasn't some know it all I was simply a vessel saying God use me in whatever way you can. I called my wife and told her what God was speaking to me. Her response was just make sure you are hearing from God and make your mind up. On my way into the meeting I asked the Lord for some confirmation.
Now I was going to district council to receive a Boys and Girls Missionary Challenge (BGMC) award. That was it, I really didn't know anything more, and I heard some guy named Leith Anderson was speaking but not really about what. This trip had already been life changing.
As I sat there listening, one of my confirmations was being delivered. The whole service was on church planting, every word that Leith Anderson spoke was digging deep into my heart, and I knew that God was calling me to plant a church. I went to his afternoon session, and even more what he shared excited me and took roots inside of my heart about planting a church.
When I got home Kasha and I began praying and God continued sending confirmations to us. We knew that this would be a huge step of faith, so we had to hear from God for sure. Kasha and I both fasted 10 days and prayed and knew that God was indeed calling us to plant a church. The calling was there but we still wanted one last confirmation, we knew that if Pastor Dave Williams who was our current pastor was supportive of it then God was in it.
So I set a meeting with him and prayed a lot, I really had no clue how the meeting would go, I knew that his heart is all about church planting, but still, what if he looked and me and said no way, how could I still work here when he knew I was feeling released. Well the meeting came I talked with Pastor Dave and shared what God was doing, he was so excited, and he gave us so much support. He was sad to know we were leaving, but excited about what God was going to be doing. The meeting with him couldn't have gone any better.
We were planted through Mount Hope Church sent program. It has been said that true ministry is sent ministry. We were sent out from Mount Hope Church as a daughter church. Bruce Van Hal, the missions pastor at Mount Hope Church ,was instrumental in the process of us planting this church. His wisdom and guidance were invaluable.
After that meeting it was time. Through lots of planning and prayer Journey Life Church began to take shape. I attended the Church Multiplication Bootcamp which helped greatly put meat to the vision that God had given me. I was challenged to think outside of the box at the National New Church Conference in Florida. I was prepared through Mount Hope Church "Church Planters School" and followed the 80 steps to planting a church. From there we started to share what God had placed on our hearts and people started to jump on board.
We know that God is going to do some big things, Why? Because God is a big God and desires that none will perish. We are excited about being a part of that.
The story of Journey Life Church has only begun. Will you be a part of it?
Others have and more are jumping on board. Lets start a Revolution!
Related RSS Feeds