Joan Roca
Joined

Location

Spain
Profile Images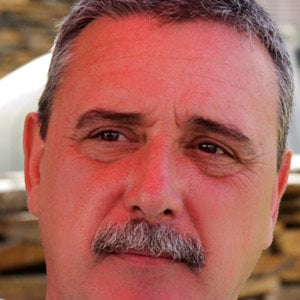 User Bio
When I was a child of about seven or eight, my father introduced me to the fascinating world of photography. But ever since I was a child my family introduced me to nature, going here and there to see beaches, waterfalls, mountains, forests, and more. They shaped me into someone who loves nature.
But it wasn't until my time at the university when I learned the technique and the possibilities that photography offers. With the technology we had at that time, I learned at the Geological Museum of the Barcelona Seminary most of the secrets of the photographic capture and on the chemistry of Photography. I was introduced in microphotography in the Geology department of the Autonomous University of Barcelona and also in Biology of the University of Barcelona, using both the optical and electronic microscope. Complementing my job in the financial sector with my favorite hobby, photography, I started in nature photography shooting flora and fauna of Catalonia, Spain.
By the mid-90's I went to live in the United States. Miami, Florida was for several years home for me. It was at that time when several factors coincided to change the world of photography and my own future.
The first and most important was the revolution in photography: the digital world. Yes, I can say that I was in the right place at the right time. I did not doubt for an instant and I spent all the time my work allowed me to this new technology.
It permitted me to contact and be member of groups of experts that, together, we walk the difficult roads, which it had in the beginning in the digital world.
On the other hand I had the chance to know in depth the American continent, and particularly the natural parks of that continent, which today permited me to dedicate as a professional to the photographic world
Pedagogue frustrated, fascinated by all kinds of sciences and technologies, the time has come where I can devote to teaching the knowledge that through the years, I have acquired in this exciting world of photography, and do so in different kinds of photography classes, seminars, and photographic workshops. There is a photography class for people just starting out as well as photography classes for the more advanced photographer. I cover the use of both digital cameras as well as film cameras.
Related RSS Feeds