Jents Rocky Talukder
Joined

Location

Kaliganj,Khulna,Bangladesh
Profile Images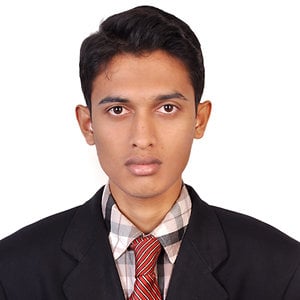 User Bio
I am Rocky born in Khulna. My Dad is a AG Pastor.From my childhood i was very active about Church & Study. But when i went to teenage then i felt why i am christian & not why as a Muslim or others any religious.Then i started read all books & collect the information about all things.I stopped church service because i like cricket,study & other interesting things than church or prayer. But one day Jesus touch my life & i changed forever. It was in Shalom AG church at Reach the nation AGYM Youth conference. That time in my life was not any peace but i just open my heart to lord & he entered. That time God gave me vision for Bangladesh to do something new.After that in every works i was winner because Jesus with me no one can win. Thanks to lord for his every each bless in my life & i believe he will provide my every need in future. I pray daily for Bangladesh,My Church,My Family,Pastor of Bangladesh & all over the world and for her who will be my wife in future. I love to meet with new friends & believe together we can do the impossible things. I Just want to be use for his kingdom & i am going very good with my vision what God shown me.Looking for your prayer support for me & Ministry.
God bless.
Rocky
Acts 1:8 "But ye shall receive power, after that the Holy Ghost is come upon you: and ye shall be witnesses unto me both in Jerusalem, and in all Judaea, and in Samaria, and unto the uttermost part of the earth."
Philippians4: 6 "Be careful for nothing; but in every thing by prayer and supplication with thanksgiving let your requests be made known unto God."
(For dear Facebook friends please don`t do any thing here with your comment,like,share or tag etc which is bad something like that. I use Facebook for something good & For God)
Some Dates Of Special Encounter With God.......
05 October 2011 - Shalom AG
17 July 2013 - Singapore EXPO
06 October - Shalom AG
11 October 2013 - Khulna Baptist
13 November 2013 - Hosanna AG
25 December 2013 - Hosanna AG
1 January 2014 - Hosanna AG
17 January 2014 - Hosanna AG
25th February 2014 - Nethanoonhdopur AG
Related RSS Feeds