j.sintax
Joined

Location

Turin
Profile Images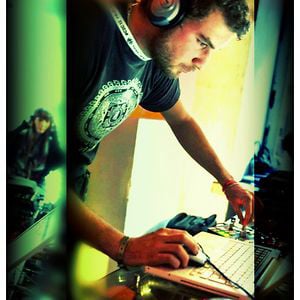 User Bio
Born in the dynamic and restless quarteer of San Salvario, in a northern town of Italy, Torino, J. Sintax (Federico Ferraris) absorbs the new wave of electro that invade Torino in the end of the 90's decade. Attending the most engaged undergrounds clubs of the town, like The Plug, Bordello, Doctor Sax, J. Sintax begins to understand the potential of electronic music. Involved in a wide range of musical genres, from metal to blues,J. Sintax starts to focus his interest in an eclectic conception of music, that begin with experimentation.Naturally born like an instrumentalist, preferring guitars, he achieved his old Fender Stratocaster to
apply actively himself to electronic music. But his faithful guitar will come back in these last years, in the compositions, researching a new sound that mix up electronic music. The dream is to finally combine analogic instruments with electronic experimentation, with also a strong dancefloor setting. J.Sintax career started at the beginning of the century playing techno-minimal live sets with vinyls, through the loved Technics, then he focus his efforts to produce tracks with Reason, Ableton Live and his Korg Emx. In Torino he plays in the squats underground area, like Askatasuna and Csa-Murazzi, in the cultural center for emerging art of Villa Capriglio and in many parties around the town (the most cannot forgive an amazing techno live set on the top of a building in the Torino's downtown area).
Recently he sets up with the postmetal band Kynesis, introducing electronic instrumentation.
The year 2010 marks strongly J. Sintax, adding oriental influences after a long stay in the city of Istanbul (Turkey), where he played at Beat Club and Papillon club, in the lively area of Istiklal street. Right now, J Sintax is still seeking new contaminated sounds, bypassing electro, dark minimal, techno,trance, break, idm. His liveset for 2011, it' s a mix of old and new musical references: realized with Ableton Live and Korg Emx, has been released this April on the polish radio broadcast Afera, established in Poznan, during the Dj's Night show. J. Sintax started a tour playing in many polish clubs and meeting point. In 2012 he became a Piemonte Groove Young Talent, playing in some big festival of the region such as Collisioni and Club to Club. Check this out!
Nato nel dinamico quartiere di San Salvario, J.Sintax (Federico Ferraris) assorbe l'ondata electro sopraggiunta alla fine degli anni '90. Partecipando ai maggiori club della città, come The Plug e Doctor Sax, comincia a lavorare con il potenziale della musica elettronica. Legato da sempre alla sua Fender, immerso in un ampio ventaglio di generi musicali, comincia a sperimentare ricercando un compendio tra i generi, pur rimanendo ancorato all'electro e alla techno. Aspirando a combinare l'analogico col digitale, J.Sintax comincia a produrre utilizzando la sua Korg EMX, Reason e Ableton. Ha cominciato a suonare nei luoghi più underground di Torino, come Askatasuna, Csa Murazzi e Asilo. Dal 2010 si ritrova immerso nella cultura turca, dove viene influenzato dalle differenze sonore; ad Istanbul suona al Beat club, primo afterparty della città, e al Papillon. Inoltre presenta il suo live per il 2011 alla Dj's Night su radio Afera, in Polonia, dove suona in varie locations. Nel 2012 entra in Piemonte Groove come Young Talent e suona in diversi grandi festival come Collisioni e Club to Club.
Related RSS Feeds