Justin Strazzanti
Joined

Location

Toronto, Canada
Profile Images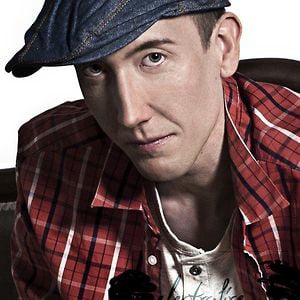 User Bio
Hello Everyone,
My Name is Justin Strazzanti.
I have been an actor for the past 7 years, while living in Toronto. I like to act in various creative projects. I can excel in many forms of visual art including film, television, commercial or theater. I am always interested in working with directors, casting directors, writers, producers, and actors.
You can currently see me on The Space Channel's "Panic Button" on Season 1, Episode 7 " Mind the Needles" , Muchmusic's Keys N Krates Music Video "Dum Dee Dum" and Thugli's "Run This" Music Video and currently airing at friends.ca , "Don't Let Harper Drown Us All" Commercial
Feel free to contact my Agent:
Stephanie Matys
Phone: 289.338.0515
Fax: 905.775.6752
Email: stephanie@toptalentmanagement.ca
By Appointment Only
Top Talent Management is a full service boutique talent agency representing principal actors and models in the areas of film, television, commercials, theatre, print and voice over work. The agency represents diverse teens, adults and senior talent which include both union and non union members. Our roster holds highly established and newly emerging artists that bring originality and professionalism to a new level.
Known for our selective roster, we take the time to ensure that each client is given individual attention and the proper tools and guidance they need in having success and longevity in their career. Our agency offers an opportunity for those with strong special skills and unique talents. TTM has established lasting relationships with casting directors across North America.
Bookings, contact: info@jstrazz.com
Become at Fan at: facebook.com/JustinStrazzanti
Follow him on Twitter: twitter.com/Jstrazzz
Follow him on Instagram: instragram.com/Jstrazzz
Related RSS Feeds