Juan Alejandro Ramirez
Plus
Joined
Profile Images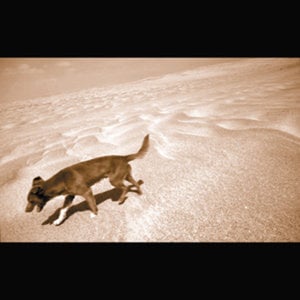 User Bio
ENGLISH
Anthropologist by training, experienced still photographer and Fulbright Fellow. Studied film in New York City. He writes, directs, photographs, and edits his own film narratives. His films --a mix of fact and fiction held together by a rare reflective stance, have shown at The Museum of Modern Art in New York (MoMA), New York's Lincoln Center, Rotterdam, Sundance, The Pompidou Center among others venues, earning him a number of international awards.
ESPAÑOL
Juan Alejandro Ramírez nacido y criado en Perú, estudió Antropología en San Marcos, Lima. Paralelamente a sus estudios practicó foto fija de manera intensa ganando sus fotografías premios varios. Gracias a una beca Fulbright obtuvo un Master of Arts en Antropología en la University of Michigan, Ann Arbor. Al egresar, trabajo para The New World Foundation en Chiapas, México. Luego paso un año en Zimbabwe como consultor de las Naciones Unidas. Retorno a los EEUU para llevar estudios a nivel doctoral en Antropología Visual en Temple University, Philadelphia. Para entonces y ya habiendo redondeado a grandes rasgos el estilo fílmico que ahora lo distingue, se trasladó a New York a estudiar producción de cine de ficción en varias universidades del área.
Practicante de un cine solitario, de "control total" y considerado por muchos como «sui generis», Ramírez pone gran énfasis en la imagen que el mismo captura en 16mm y sin sonido sincrónico. Igualmente ("por disciplina") filma poquísimo material, decisión que a la vez lo ha convencido que es solo el quien deba hacer el montaje completo de sus películas, así como la musicalización. Desde 1993 ha escrito, dirigido, filmado y editado sus propias narrativas al vivir y trabajar en partes de África, Asia y América Latina.
Sus películas --las que son una mezcla de hecho y ficción sujetadas por una peculiar mirada reflexiva, se han exhibido en cientos de festivales alrededor del mundo. Su trabajo ha recibido muestras retrospectivas diversas --recientemente en el Montreal Museum of Fine Arts, Montreal (Canadá.) Ha sido Profesor Visitante en el Department of Media Studies, University of Bergen (Noruega) y dictado Clases Magistrales en la University of Trondheim (Noruega), en Aarhus (Dinamarca) y en la European Film College en Ebeltoft (Dinamarca.) Mientras, sus películas se han destacado en lugares como The Museum of Modern Art (MoMA) New York; Rótterdam; Sundance; The Lincoln Center, New York; The Pompidou Center, Paris; entre otros, obteniendo su obra así mismo y colectivamente cerca de cuarenta premios internacionales.
.
Related RSS Feeds