Juan Cristóbal Cobo
Joined

Location

NYC-Bogotá
Profile Images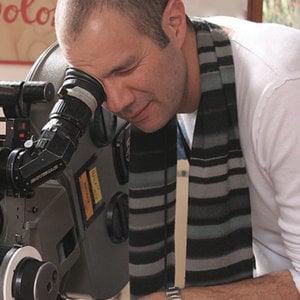 User Bio
Juan is both director and DP. He resides in Colombia , but went to film school in NYC, where he lived for over 10 years. As director he's shot hundreds of commercials, many of them winning awards at the most important festivals worldwide. As DP he has nine feature films under his belt, as well as shortfilms, documentaries and tv spots. He now resides in NYC and Bogotá.
credits as cinematographer:
Films: Recuérdame,Yo Soy Otro, Esto Huele mal,El rey,La Deuda, Aguilas No Cazan Moscas,Dead End Days, Hommage by Assassination, Space Avenger
Documentaries: Something Within Me,Making "Do The Right Thing",Home, Public Art: The New Deal Murals,Trailblaizing Women of the Fifties, Challenge and Controversy
As director more than 300 commercials. awards: NY Film Festival,CannesLions,Mobius,Festival del Caribe, Gramado, Nova, FIAP
Juan Cristóbal, es director y director de fotografía y desde muy temprana edad se desempeña en el medio cinematográfico. Estudió cine en la Universidad de Nueva York, ciudad donde vivió y trabajó por mas de diez años. Como director de fotografía ha filmado nueve largometrajes, varios cortos y cientos de comerciales, siendo nominado en la categorí­a mejor fotógrafo para largometraje en los dos últimos premios nacionales de cine en Colombia. En el área de la publicidad sus trabajos como director son frecuentemente premiados en festivales nacionales e internacionales. Juan Cristóbal fué merecedor del reconocimiento como mejor director de cine publicitario en El Ojo de Iberoamérica. En este momento Juan divide su tiempo entre NYC y Bogotá.