Juli Crockett
Joined

Location

Los Angeles, CA
Profile Images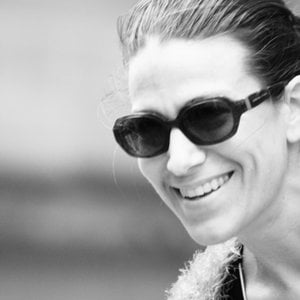 User Bio
Remember the scary part in Pinocchio when they go to Toyland and turn into donkeys? I'm kinda like that.
Hello, my name is Juli and I'm the lead singer/songwriter of the Evangenitals (evangenitals.com)- which is more than a band, it's a movement - and you can get up on that love train anytime you like. In my spare time I provide 1/2 the girl bits of the femme duo Evangina.
What else? I am a Vegan (because I love animals and the Earth). I also like "degrees" and "titles" of various sorts. I've got a BFA in Theater from NYU, an MFA in directing experimental theater from CalArts and I'm working on my PhD in Philosophy at The European Graduate School. I'm an ordained minister of the ULC and I believe in the power of Now, the power of Love, and the power of Music. I've got an African Tortoise named "Mister Turtle" and a whole lot of books. I'm a retired, undefeated professional boxer. According to Sports Illustrated, I am the "real" Million Dollar Baby. Oh yeah, and I recently had a baby with my husband (composer Michael Feldman) and yes, we named him Thelonious.
I like to play. I like to read. I like to ride my bicycle. I like to laugh. I like to joke around.
I try to make sense of it all, have minor successes and frequent failures. I die to the world in order to be reborn, also known as going to sleep at night and waking up in the morning. I'm a work in progress, always going somewhere, always there. A both/and Simultaneous Fun Factory.
When I'm not writing songs, plays, short stories, and epic novels, I'm out fighting crimes against our animal friends, trying to make the world a more compassionate place.
I have no interest in anything that does not bring more joy, happiness, and well-being to the world and the life experiences of those in it. I believe in the spiritual revolution and I'm already marching.
P.S.
I believe in you.
Feel it. Live it. Buy the album.
Related RSS Feeds