Julie Queen
Joined

Location

California
Profile Images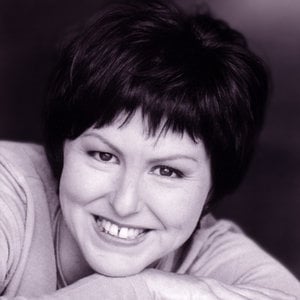 User Bio
JULIE QUEEN is a San Francisco based performer and filmmaker whose onstage career has consisted of singing and performing in startling operas, theatre pieces and avant-cabaret for more than twenty years. Her work has been seen in diverse venues from dive bars to concert halls – often on ropes, trapezes or in cages - and her fearlessness has allowed her to continue exploring new and interesting work.
She received a Creative Work Fund Grant to create Ten Dollar Destiny (2008), a solo new music theater work examining the roles of psychics and psychiatry. Using herself as the tragic-comic character through a first person narrative, she offered up her own fragile psyche for intuitive probing.
The production took place in a large pop-up book set with stereoscopic films and 14 original songs. It was collaboration with San Francisco's Thick Description theater company. She is currently working on a touring version of the show.
In June 2010, she performed at The Marsh's 20th anniversary celebration in San Francisco where she has performed several times over the past 20 years.
She was featured in Performance Showcase 2009 in SF with writer/performer Ron Jones. She has performed in many premieres of new work; ranging from the opera Wuornos in the title role, about convicted serial killer Aileen Wuornos: to the role of Frida in the opera about Mexican artist Frida Kahlo. She performed with Thick Description in their first commissioned opera, Firebird Motel and recorded a cd with Arsis Audio in 2006.
Ms. Queen has sung in concert with the Berkeley Symphony Orchestra under the baton of Kent Nagano. She has performed with Soon 3 (Ace Taboo), in Erik Ehn's Phrenic Crush, with Della Davidson and many other Bay Area luminaries.
She is a co-founder of the interdisciplinary performance group, The Qube Chix (Pamela Z, Leigh Evans and Julie Queen), who are known for their hauntingly beautiful theatre pieces, amazing vocal music and crazy stage performances like shaving men bald on stage while singing maniacally. They have performed in theaters and clubs throughout the Bay Area and also at The Knitting Factory and CBGB's in New York. Their performance piece, Circle of Bone, was featured and received funding from the Bay Area Dance Series and University of Nebraska at Omaha as well as the LEF Foundation
and Mid Atlantic Arts Foundation. They received a residency at Yellow Springs Institute where they had the opportunity to collaborate with New York theater experimentalists Mabou Mines and the Coen Brother's film composer, Carter Burwell.
Julie has worked with Pamela Z outside of The Qube Chix as well as in Pamela's Z programs and other showcases throughout the years. As a projection, Julie sings a trio with Amy X Neuberg and Pamela in Pamela's performance piece, Voci. Julie commissioned Pamela to write songs for Ten Dollar Destiny.
Other collaborations include Burning Louise, an opera theatre piece, which originated in Z Space's New Music Theatre's collaboration retreat. Her collaboration with playwright Brad Erickson, composer Dwight Okamura and co-performer Trauma Flintstone have resulted in 2 concert readings and a music video.
Julie Queen is also finishing her first feature documentary film, Tango Stories (Summer 2012), a lyrical exploration of tango music and musicians in contemporary Buenos Aires.
She is a co-director/producer of the film with her filmmaker husband Paul Lundahl. She is currently working on recording an LP with collaborator Brook Hinton.
Related RSS Feeds