Profile Images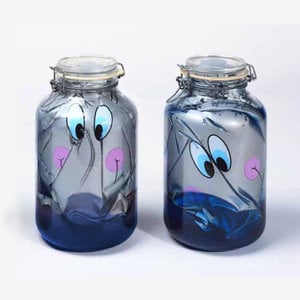 User Bio
jurgen meekel (1963, Amsterdam)
now living in Johannesburg, 2005-
Graduated cum laude (1989) at the Rietveld Academy of Fine- Arts in audio-visual design.
From 1988 - 1996 he exhibited art installation pieces and then continued till present date putting his focus on free lance camera-work, sound-recording, compositing, visual effects, on/off line-editing, graphic/motion design and music scoring for video productions. In 2005-2009 he took the position of Head of Department Special/Visual Effects at AFDA in Johannesburg. At the moment he is a senior tutor in Post Production at the University, Wits Film &TV.
Some of his accomplishments are:
Sound-engineering and Graphics for documentary "Starkiss" in Hyderabad, India for Wilderell film which received a nomination (2002) at the Gouden Kalf Filmfestival (Dutch Oscars) for best long documentary.
Sound engineering and Graphics for documentary Dabbah Wallah's (Bombay) for VPRO which received publics choice at the IDFA (1999). Sound-engineering for 'Punt NL' (short observations in Holland), VPRO National TV broadcast won best short film at the Venice filmfestival (2000). Devised technical workflow, created graphics and visual effects for worlds first cell-phone feature flim 'SMS SUGAR MAN (2005).