Jonni
Joined

Location

Long Island, NY
Profile Images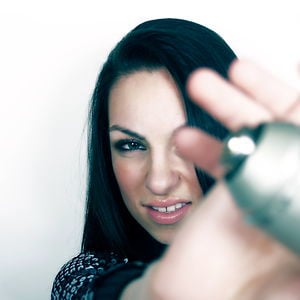 User Bio
JONNI is an incredibly gifted singer/songwriter/pianist hailing from Eastern Long Island, NY with one vision: To be a global success & turn her dreams of a career as a professional recording artist into a reality. She also plans to earn a Business degree in Music Entertainment. And don't go thinking she's just another wannabe Taylor Swift or Miley Cyrus: She's undoubtedly… their competition.

On August 9th, 2011, JONNI released her debut single titled "SAVE YOUR BREATH" to radio ,as well as for retail sale exclusively via digital download . Within the first 3 days of the single release and launch of her official Reverb Nation music site, JONNI gained 3,500 fans on her site & entered the bottom of the pop charts just above #20,000 overall. A few days later, the chart numbers & fan count skyrocketed, breaking the top 5,000 global pop charts, the top 2,000 National pop charts & the top 10 at #7 on the Regional pop charts. Her fan count grew to over an astounding 50,000!!!
On November 3rd, 2011, JONNI received the news from her manager that she and her debut single "Save Your Breath" received an official GRAMMY Nomination for "Song Of The Year" in the 1st round of the 54th annual Grammy Awards. While the final list is available for public view on grammy night, the first round is only viewable to voting members during the voting process. The single has gained massive attention since it's debut & is currently in heavy rotation on 122 commercial FM radio stations throughout the U.S., along with rotation on Sirius/XM, on streaming radio Rdio, Spotify. IHeartRadio & Myspace and can also be heard in over 400,000 retail & resturaunt locations across 40 countries via MUZAK. Her single "Save Your Breath" is also available for digital download sale on ITUNES (51 countries), AMAZON (6 countries), EMUSIC (30 coutries), Microsoft ZUNE (6 countries) & Rhapsody / Napster (USA). Fans can also purchase the single on MEDIANET, (U.S. leading Mobile Device Store for Verizon, Sprint, AT&T, T-Mobile and on Samsung, HTC Tablet Devices) and 24-7 ENTERTAINMENT (Europe's #1 digital music store for media markt, saturn, play.com, exlibris, Hutchinson 3G & TDC).
Most recently, JONNI's been building her stage show & getting ready to hit the studio to record her next single & start work on her debut album. She also officially launched her "Proud Of Who I Am" Anti-Bullying Campaign, becoming a national voice for both kids & adults who suffer from the daily abuse of bullying. JONNI's overall message to the people is simple and trending on a global level: "Proud Of Who I Am" & "This Hand Will Touch The World".
Not bad for this rising star at the mere age of 16.
Related RSS Feeds
Recent Activity