Kamosis Tafari
Joined

Location

Paris
Profile Images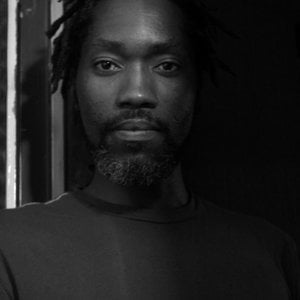 User Bio
Aux confluents du chant et du rythme, la voix de Kamosis Tafari s'élève de l'Afrique de l'Ouest pour s'étendre sur les consciences de la planète. Ce jeune chanteur Sénégalais rasta est sûrement de la lignée des chanteurs pan Africanistes et révolutionnaires qui appellent à une unité des peuples à travers le Monde. Son grain de voix aux relans de Bob Marley (hé oui ! himself !) et le chant wolof de son Sénégal natal campent le décor d'une atmosphère "Rockers Reggae Music".
L'histoire a commencée en 2006 lorsqu'à l'époque « Anso & The Fire Regiment » remporta le tremplin Île-de-France du festival Emergenza, retenus parmis les 12 finalistes nationaux à « l'Elysée Montmartre ».
Aujourd'hui sous le nom de Kamosis Tafari , il fît la rencontre d'un backing band « The FrenchTown Band », qui avait alors l'habitude d'accompagner plusieurs chanteurs (Barou, Ruffian Fyah).
À la 1ère écoute de sa voix, ils ont décidé de se concentrer exclusivement sur ce projet.
Cet été fût consacré à l'enregistrement de la maquette.
Après quelques remaniements au sein du backing band, la plupart des musiciens continuent d'accompagner et de suivre Kamosis dans le développement de son projet. Maintenant sous le nom de « Kamosis Tafari & The Rockers ».
Auteur compositeur de talent et dont l'éclectisme se retrouve dans des compositions diverses qui vont du reggae roots au dancehall. Arrivé en France il y a quelques années, et après quelques hésitations, il a décidé de se consacrer exclusivement au développement de son art.
Related RSS Feeds
Recent Activity
Kamosis Tafari does not have any activity yet.