Karl Hepler
Joined

Location

Richmond, VA
Profile Images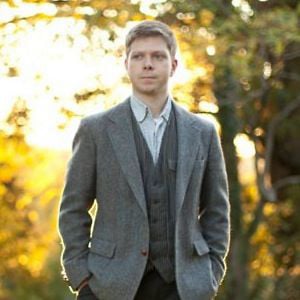 User Bio
No - I am not going to pretend like I had someone write this for me and speak in the third person. This is from me.
I have been writing and playing music all of my life. From being forced to learn the piano at an early age, to writing orchestral pieces by age 10, to picking up the guitar and being thrown into the whirlwind of a community that is old time music, to starting an angry hard rock band (not unlike Tool) when I was a teenager, to throwing it away like a bad habit in search for something that fit me more, to writing a demented Christmas album, to learning how to play (on guitar) both parts of J.S. Bach's Invention #13 in Am in one night by ear from my keyboard.... I have had a lot of music pass through me through my life so far.... and some of it stuck.
Within my first two weeks on Reverbnation.com, I was #1 in the VA folk charts. Nationally, I am currently ranked #7, and globally I am ranked #21. I have over 10,000 amazing fans and growing and I couldn't be happier. Thank you all so much for your support! It means the world to me.
I was more than fortunate to have been directly and indirectly taught by and influenced by some of the absolute best musicians of the old time music genre - champions and trophy winners. The. Best. (In no particular order): Robin Kessinger, Robert Shafer, Mike Bing, Tim Bing, Danny Arthur, Chris Nickel, Bobby Taylor, Doug Hepler (my dad), Ruth Randall, and Cathy Grant.
As far as external influences go, I feel that I take a lot from Elton John, Allison Krauss (in particular the album featuring Robert Plant called "Raising Sand), Dr. Dog, Tool (there's still a little left in me), The Wailin' Jennys, Solas, Karan Casey (formally of Solas), John Doyle (formally of Solas), Bela Fleck, and Ludwig Van Beethoven (not the dog). I have also consumed more than a lifetime's worth of old time fiddle tunes... and there are a few lifetimes of tunes I've yet to uncover.
I feel that old time music is gaining ground again with my generation and I want to help it. Although my music may not be strictly old time and it may not play by the rules of the genre, there is a lot of old time music at the heart of it and I really want to do everything I can to help people become apart of it again. It is the true cultural music of America and it is the perfect blend of traditional music from all over the world. It needs to be heard, remembered, and preserved.
Related RSS Feeds