Profile Images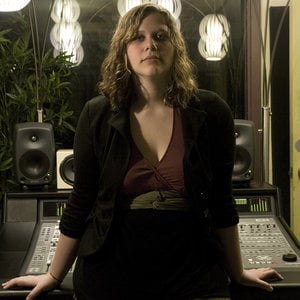 User Bio
Kazia Nowacki is a Philadelphia based engineer and editor in the audio and video industries. Technology, music, and fine arts have always been prominent in her life since a young age. After several years studying classical flute, piano, and becoming a part of the [Paul Green] School of Rock for bass, she decided to pursue music production and engineering as her career and attended Drexel University for Music Industry and Video Production. She specializes in audio and video post-production.

As a bright leader in the music industry, Ms. Nowacki is adamant about her career and branches out and engages herself in the professional industry. She is a member of the Audio Engineering Society and an active member and volunteer of The Recording Academy. She has an extensive skill set that includes not only music production, engineering, and sound reinforcement, but also scoring, video editing, shooting & lighting, and broadcast engineering. She is well-versed in Pro Tools, Final Cut, Avid Media Composer, Logic, and the Adobe Creative Suite, which allows her to work on any creative medium.

Over the past few years she has worked with a significant variety of Philadelphia artists in the jazz, alternative, and singer-songwriter genres in both live and studio atmospheres, engineering and mixing. Other career experiences include contracted audio work for the University of Pennsylvania and a temporary position at a professional post-production company where she was able to learn about the time, energy, and caliber of work and proficiency that go into both production and maintaining a business.
Related RSS Feeds