Knuckle Duster Agency
Joined

Location

Amsterdam
Profile Images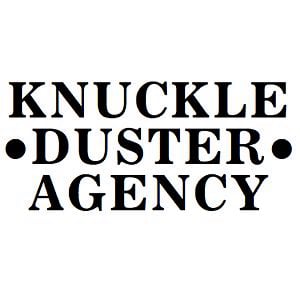 User Bio
We cordially invite you to step into our world. An alternative micro cosmos, a world made of dreams perfused with dabs of nostalgia. We gladly present to you: Knuckle Duster Agency.
Knuckle Duster Agency is an all-round nightlife label, based in Amsterdam and founded by Nick Verstand and Robbie Baauw in 2011. Representing a wide, yet exclusive selection of acts and artists from the international club scene, we encourage you to experience our interpretation of contemporary nightlife. We believe that every aspect of an event should be memorable, which is exactly what lies at the heart of our approach to nightlife. We want to invoke within the audience that element of surprise at either the overwhelming music, the unexpected combination of people they meet or the exuberant performance on display. In short, we want the audience to feel inspired.
We strive to achieve this by allowing our DJs, door hosts, MCs, performers, and photographers to truly express themselves as they see fit. We believe in authentic, creative people. People who are able to effortlessly distinguish themselves in terms of style, fashion and general flair. We believe that our artists are of such kind, all of them being young and artistic individuals. They are frequent visitors of the international nightlife, and so they know what works and what doesn't. They seek to engage in a dialogue with the audience so they can adjust their product to the specific audience's wishes; custom tailoring each event.
Apart from separate bookings, Knuckle Duster Agency also provides event planning and programming. Based on your specifications, we offer to devise party concepts and take care of the decor, door hosts, performances, party photography and music. Please see our blog for a selection of the parties we organized or our artists attended. In case of questions, please do not hesitate to contact us through our contact information.
for more info check knuckledusteragency.com
Related RSS Feeds