Profile Images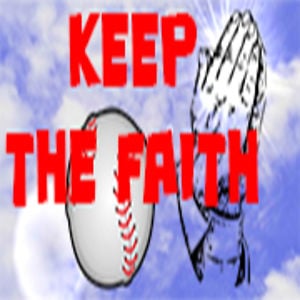 User Bio
Sovereign Gravity Presents "Keep The Faith"
A Film by Edgar Lenze
"Keep The Faith" is a raw documentary of a faithful Cubs fan who films his own journey trying to make a miracle happen for his Cubbies to win the World Series. The movie consists of the 2008, 2009 and 2010 baseball seasons but concentrates on the 2009 season.
Do you keep the faith? The Chicago Cubs haven't won a World Series in 101 years since 1908. A hopeful romantic Cubs fan places a bet in Las Vegas on the Cubs to win the 2009 World Series to help finance his wedding to his Thai fiancée in Thailand. What would you do to make a miracle happen? A die hard Cubs fan embarks on a quest following his beloved team from spring training in Arizona to the end of the 2009 baseball season to help make a miracle happen trying to break the Cubby curse so the Cubs can be World Series champions. Watch a devoted fan attempt to break the Cubs curse in Thailand and get moral support from Red Sox fans in Boston putting a new twist to the Cubs curse with the curse of the Bambino.
It's a film about Cub fans who have faith and love for their Cubbies. Winning isn't everything. A Chicago Cubs fan defines loyalty. See why Cub fans are called the most loyal fans in baseball. See dedicated Cub fans that built a little league replica of Wrigley Field and a Cubs themed columbarium for the afterlife. See a Cubs fan rally Cubs Nation to support a Ron Santo Hall of Fame petition. See the heated Cubs rivalries with Brewers, Cardinals and White Sox fans. Get an insight on Chicago Cubs history and see Wrigley Field traditions with Ballhawks on Waveland Avenue and Bleacher Bums in the cheap seats. "Keep The Faith" is a tribute to true blue Cub fans. Baseball is not just a game to Cub fans. It's a way of life.
Related RSS Feeds
Sovereign Gravity does not have any videos yet.