Profile Images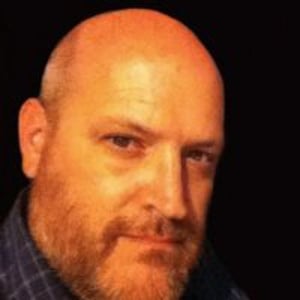 User Bio
Kevin attended the School of the Museum of Fine Arts in Boston, graduating class of 1988. Primarily a fine arts school, Kevin took four years of studio art consisting of Drawing, Painting, and sculpture, but focused on Film and Animation.
While still in school, Kevin began working for the clay animation studio "Olive Jar Animation". Known for their quirky humor and aggressive visual style, Kevin was a quick fit, and was promoted to assistant art director. Most notable during this time was his work on many of the MTV and Nickelodeon logo bumpers which were once a constant feature of these popular cable networks.
In 1990, Kevin along with a partner, founded "Papercut Productions". Catering to a local market of commercial,educational and industrial media, Kevin worked with many highly regarded animators including Derek Lamb (the one time head of the Canadian Film Board and a Harvard professor), and his wife, at the time, Janet Perlman.
In 1999 made the move to California. Netter Digital was hiring for two separate full CG kid shows "Max Steel" and "Dan Dare Pilot of the Future", and Kevin was hired to work on both. This was a tough, fast paced environment, essentially sending Kevin back to school. But adopting the general do or die attitude held by the staff, he soon distinguished himself as someone who could produce quality at a television pace.
After the closure of Netter Digital, Kevin joined the pioneering effects company "Area 51" where he worked on the SyFy Channel's production of Frank Herbert's Dune for which he won an Emmy for visual effects.
After the completion of Dune, Kevin moved to Unified Film Organization, where he was offered his first Team Lead position on a broadcast movie for the SyFy Channel.
In 2005, Kevin was invited to help out with a short animated film being produced at and for J.P.L., (The Jet Proportion Laboratory). A long time fan of the space program, Kevin jumped at the chance and has been working with JPL ever since creating short films and visualizations of various space missions for JPL as well as NASA's outreach program.
Kevin has also provided his services to Hidden Fortress Films, Zoic, Precinct 13 Entertainment, and Tiny Juggernaut.
Related RSS Feeds