Kevin Otterness
Plus
Joined

Location

Chicago IL
Profile Images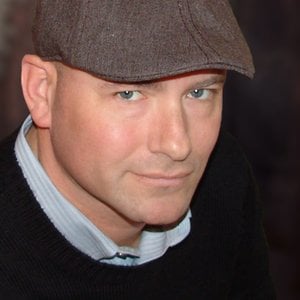 User Bio
Director/DP/Editor
The Official Website POSTHOUSE PICTURES
posthousepictures.com
Instagram: instagram.com/kevinotterness/?modal=true
POSTHOUSE PICTURES / OTTERNESSFILM COMPANY Facebook Page:
facebook.com/POSTHOUSEPICTURES.OTTERNESSFILMCOMPANY
Follow on Twitter:
twitter.com/KevinOtterness
Filmmaker Kevin Otterness owns and operates POSTHOUSE PICTURES, a independent production company. He produces and directs independent films, music video's and behind-the-scenes documentaries, and his clients have benefited from his artistic camera work and editing talents since 2000.
Prior to branching off on his own, Otterness worked for a local public access station, where he created and produced one of the most successful cable access television shows in the country, "Technical Difficulties Television." TDTV was a weekly entertainment program known for its high-energy, edgy, MTV-style approach to entertainment news in and around the Chicago area. The show ran for seven years and won several local and national awards.
Throughout his career, Otterness built an impressive resume that earned him recognition for his work as a Director of Photography, his fast paced editing style, and his ability to make small-budget projects look like million-dollar productions.
In December 2010 Kevin Otterness released his music video directorial debut, "Life Without Love," performed by Dave Sills and produced by Brian Tedeschi. One week later the behind the scenes of "Life Without Love" was released.
Otterness also worked with one of his inspiring directors this year, Michael Bay. Otterness was cast as an FBI agent in the upcoming film TRANSFORMERS 3 "Dark of the Moon," part of which was filmed in Chicago. He also was cast in Steven Soderbergh's new film "Contagion" also shot in Chicago.
Though he's never seen himself as an actor, Otterness believes it helps him as a director understand where his actors are coming from when on set.