Kevin Spacey
PRO
Joined

Location

London | NYC | LA
Profile Images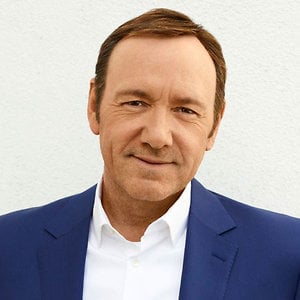 User Bio
Having become an actor at a young age, I spent my time watching and performing in plays, starting out treading the boards at Chatsworth High School, where Mare Winningham and I starred as Maria and Captain Von Trapp in our 12th grade production of 'The Sound Of Music'.
After studying at Julliard for two years, I dropped out to start my career as a stage actor, first appearing in Joseph Papp's Free Shakespeare in the Central Park production of Henry IV, Part I (my first paid job).
I had some success on stage including a Tony award for Best Supporting Actor in 'Lost in Yonkers' and an Olivier Award for Best Actor for my role as Hickey in 'The Iceman Cometh'.
Being a lucky and reasonably hard working theatre actor, as has been the case for many, movies came knocking and I was cast in a few truly awesome roles: 'Swimming With Sharks', 'Se7en', 'Outbreak', and then I won an Oscar for Best Supporting Actor in 'The Usual Suspects'. Then, 4 years later, I won another Oscar. This time for Best Actor in Sam Mendes' film 'American Beauty', which my mother was rather pleased about. Some other movies I have done are 'LA Confidential', 'A Time to Kill', 'Glengarry Glen Ross', 'The Negotiator', 'K-Pax', 'The Shipping News', 'Superman Returns', 'The Life of David Gale', 'Beyond the Sea' (in which I got to sing and dance), 'Shrink', 'The Men Who Stare at Goats', 'Horrible Bosses' and 'Margin Call'. In addition I have been seen on television in the PBS American Playouse production of 'Darrow', the HBO film 'Recount' and the series 'Wiseguy'.
Wanting to start producing movies, I launched Trigger Street Productions in the mid-90's, which has produced many feature films including the Sony films 'The Social Network', winner of the Golden Globe for Best Picture and recipient of multiple Academy Award nominations; '21' in which I also starred as a brilliant card-counter; and this year's 'Captain Phillips', starring Tom Hanks and directed by Paul Greengrass.
For the past decade, I have been the Artistic Director of The Old Vic Theatre in London and appeared in 7 of its productions on-stage: 'National Anthems', 'The Philadelphia Story', 'Richard II', 'A Moon for the Misbegotten' (which then transferred to Broadway), 'Speed-the-Plow' and 'Inherit The Wind'. Most recently, I traveled to 12 cities around the world in Sam Mendes' production of 'Richard lll', written by a very promising playwright named William Shakespeare.
In 2010, Her Majesty the Queen of England honored me with a CBE (Commander of the British Empire), which is not just a huge honor but also a rather stylish piece of bling. Prince Charles presented the award to me at Clarence House with my family and friends in attendance.
Currently, I am executive producing and starring as Francis Underwood, the beguiling and ruthless politician in the first original Netflix series 'House of Cards'. But House Of Cards isn't my first experience in US politics. In addition to stuffing envelopes for Jimmy Carter in high school and working with John Anderson and Edward Kennedy in their runs for President, I have also worked closely with President Bill Clinton over many years and campaigns, both during and post-office. And yes, I have stolen Presidential M&Ms from Air Force One.
In an effort to give back to the industry, I founded the Kevin Spacey Foundation in 2008, whose mission is to provide arts education to young people who may not otherwise get the opportunity. I continue to teach workshops around the world. The Foundation is relatively young, and I'm looking to expand it after I leave The Old Vic.
I also have 2 dogs named 'Mini' and 'Boston'.
External Links
Twitter - My official Twitter account.
Related RSS Feeds