K-Freak
Joined

Location

Stolberg Rhld.
Profile Images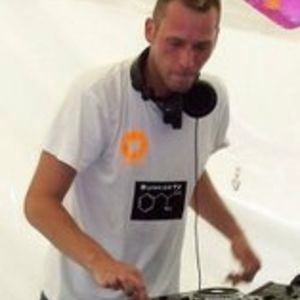 User Bio
1980 the first kick of Markus Wildner aka. K-Freaks heard beat. After he got 12 years only the sounds his family listened to, K became 1992 his first own CD-Player. Infected by his 8 year older brother Klaus, K-Freak started collecting CD´s. He mostly enjoyed looking his friends were trying to become a DJ, K-Freak start solid work first.
In the year of 2003 after he finished his IT study, K rewards himself with some cheap turntables... but he did wrong, he didn´t bought a direct drive turntable so he tried 2 years to become a good vinyl mixing. Then he became some DD -Turntables and the pleasure of Djing came fully over him. In his free time always the raver, 2009 he thing its time to become a DJ, after he was able to take a look over a big crowd on a festival floor. He did some promotion Gigs and send out some djmixes and after a few time he became the message that he can play at the united nature - floor @ nature one 2011. In this year he also meet BunkerTV on there Showcasecamp and played as hard as he can to reach the leaders ears... His plan works, he could became a BunkerTV DJ.
Since 09-2011 K-Freak is playing a weekly WebTV show an so he became more and more known by the german underground sense. Already invited 2011 to some friendship labels, K-Freak started in music production. But he had to got know a lot of tutorials and tool-tips before he was happy with his productions.
2012 K-Freak started his label project YouVV Music together with two of his biggest music-lovers.
Inventor of the YouViVi di Lala...! slogan and creator of the "DreiSpurTechno" word, now he is releasing well known and upcoming artists to support each other and became more reach ability all over the world.
His first single in 2013 reached the Genre-TOP50 sales charts and build the way for interesting projects with participation of some well known techno producer.
On K-Freak initiative his WebTV host BunkerTV is planing a BunkerTV - CD release with a lot of fantastic BunkerTV artists / producer on it, guaranteed also with a K-Freak track on it ,too.
At the moment K-Freak is Resident-DJ at YouVV Music nights and also on BunkerTV ,too. The "happiness" of tech-house and techno. The secret tool of entertainment. K-Freak playing TECHNO for you! YouViVi di Lala..!
-> K-Freak.de
-> twitter.com/KFreakDJ
-> soundcloud.com/k-freak
-> mixcloud.com/KFreak
-> YouVV-Music.com
-> k-freak.BunkerTV.de
-> alturl.com/5eo2n - DJ-Charts
Related RSS Feeds