Kids 4 Global Good
Joined
Profile Images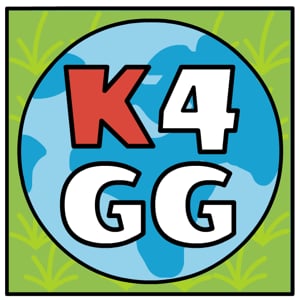 User Bio
In a Nutshell: K4GG is where kids learn about global issues, get empowered, and take action!
The Slightly Longer Version:
Kids 4 Global Good is a project focused on creating an online venue that: (1) educates kids about different global issues facing the world today (e.g., water crisis, poverty & hunger, health, and education) and (2) provides them with the means and support to act as global citizens and make a difference in these areas by taking action and contributing to causes that matter to them.
Both of these are accomplished by way of highly engaging interactive digital activities that introduce these concepts using an instructional approach that is 'kid-friendly' and developmentally appropriate for a young audience such that they not only grasp what the issues are about (in terms of current problems and solutions), but that they also develop a global perspective of the world versus the "everyday world" of a child's daily life.
Additionally, we provide kids with support systems and tools that allow them to learn and act on the steps they can take to personally contribute and give to global causes that interest them, operating both off-line and online. Thus, work toward social change occurs locally—influencing both the child and the community in which he/she is situated—and this work serves to impact the world globally, through our charity organization partnerships. Now how cool is that?!
Engagement in Kids 4 Global Good activities promotes in children the development of empathy, a broader and more inclusive way of seeing of the world, creativity and innovation, resourcefulness, problem-solving skills, communication skills, leadership skills, a responsible view of money and its value, an entrepreneurial spirit, the sense of fulfillment that results from giving to others, and other desirable qualities/skill sets that are beneficial for living (and succeeding in) life.
Related RSS Feeds