Joshua Bryant
Joined

Location

New York City, NY
Profile Images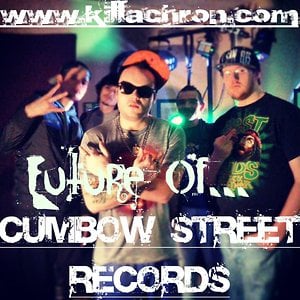 User Bio
Killa Chron AKA Joshua Bryant has been no stranger to the local Tri-Cities Music Scene for the last six years! At the age of fifteen Joshua met up with one of his homies Maalik about wanting to start a rap group.. Just six months later.. "Young Souls" A 4-Piece Rap Group emerged from Abingdon, VA. Releasing their 2nd World-Wide album "Life On Trial".. "Y.S." was made up of 4 sixteen
year old High School kids that all shared the same hunger for Hip Hop Music.
Joshua was the lead Rap Artist of the group who also worked as: The group's Manager, Digital & Physical Distributor, And the sound engineer for the group.(He recorded and mastered every song Young Souls released in his In-Home Studio.) Maalik, Aaron, and Nik would write/perform their part's on songs and help Joshua promote the group. "East Coast Ridahs" off of Young Soul's first album "The Come Up" received a lot of World-Wide recognition for being such a professional production from such a young collection of writers.
Hip Hop as almost like a foreign language to Abingdon back then.. Most of the locals from the town considered Young Souls "Outcasts, or an Abomination to the local music community".. A month before Y.S. dis-banded the Washington County Newspaper featured Young Souls on the front page for a week. The Main article featured an exclusive interview with the young group, focusing on exposing Abingdon High School's Administration for how "Different" they would treat students of different races, wealth classes, and local fame status..
Now about four years later after also being the lead vocalist/rhythm guitarist for a folk/blues band "Just Another Sunny Day", Killa Chron (J.B.) is ready to be the Next Big Name in the Music Industry! K.C. spends about 10 hours a day, seven days a week between writing, recording, rehearsing, and appearing in new videos + Interviews. Chron is also starting an Indie label in spring 2014
"Cumbow Street Music". K.C. is hoping to breathe life back into his local music scene and the music industry.