Profile Images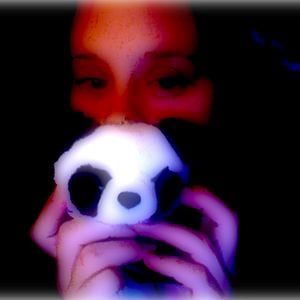 User Bio
KIRSTEN VOLNESS is a composer, pianist, and educator who grew up outside a small town in southern Minnesota — a place that fostered in her a keen interest in the outdoors and the wonders of nature. The magic to be found in the natural world informs and inspires her creative work as do various spiritual philosophies, social and environmental issues.
She has received commissions from the BMI Foundation, ASCAP/SEAMUS, the Kansas City Electronic Music and Arts Alliance, and World Future Council Foundation and has written for performers such as the NOW Ensemble, Colorado Quartet, REDSHIFT Ensemble, and Ann Arbor Symphony Orchestra. She collaborates often, writing songs for Exilkabarett and Erik Ehn's Tenderloin Opera Company, as a founding member of the interdisciplinary performance group Awesome Collective, an affiliated artist of Sleeping Weazel, and pianist for new music ensemble Hotel Elefant. Her electroacoustic work has been performed at festivals including Bourges, SEAMUS, NYCEMF, Electronic Music Midwest, NoiseFloor, and Third Practice. Her acoustic work has been featured at festivals presented by the American Composers Alliance, Midwest Composers Symposia, and the Montréal and Edinburgh Fringe. She was recipient of the 2010 Fellowship in Music Composition from the Rhode Island State Council on the Arts and a 2011 grant from the Composer Assistance Program of the American Music Center.
Kirsten earned composition degrees from the University of Michigan (DMA, MM) and the University of Minnesota (BA, summa cum laude). Some of her past teachers include Evan Chambers, William Bolcom, Betsy Jolas, Bright Sheng, Michael Daugherty, Karen Tanaka, and Judith Lang Zaimont. She currently resides and teaches privately in Providence, RI and produces new music/multimedia concerts in New York and New England. She is on the board of directors for the non-profit Boston New Music Initiative for which she also serves as Director of Publicity and Marketing.