4ka
Joined

Location

Slovenia
Profile Images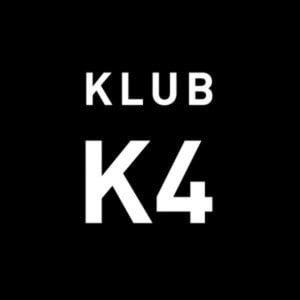 User Bio
Club K4 is the premier location in Ljubljana for underground electronic music, serving up to twenty events each month from mid September to the end of June. Working together with local crews/promoters the club provides every imaginable and unimaginable genre of electronic music, be it minimal, drum and bass, techno, house, funk, nu rave, breakbeat, electro or a mix of all of them...and then some. Here you can see everyone from top global artists (this season, for example, Elle Allien, DJ Krush, Stanton Warriors, Loco Dice, Chateau Flight, DJ Friction...) and established local DJs to underground music inventors from all over the world to local undiscovred newcomers.
The basic purpose of the club is to present musical trends before they become commercialised and to educate about music, its history and development. Many a Slovenian DJ and producer started in K4 and the club still serves as a platform for young talent to present themselves to the very loyal crowd of visitors. K4 is not just another average disco, it is an integral part of urban culture not only in Ljubljana and Slovenia but in the region, its legendary status beeing achieved during almost two decades of dedicated work by individuals and crews which have kept the club safe from commercial trends. To this day K4 remains a non-profit organisation which will celebrate its 20th season in the year 2008/2009.
But K4 is also not only about music. The clubs goal is to combine different aspects of urban cultural expression therefore the visual side of things is extremely important – all of the fliers are done by some of the most talented young designers in the country, every event is accompanied by superb visuals provided by local and international VJ artists, the club also hosts a national competiton for VJ's, hip hop events, B Boy competitions, photo and street art exhibitions...all to provide the visitors with a wholesome experience.
K4 is the only place in town to host gay&lesbian nights every Sunday and one Saturday a month and also presents one of very few options to have a good time in Ljubljana on a weekday.
All through the years the club remains extremely popular - not just because it's quality programming but also because of its atmosphere, which is famous for its laid back vibe. In K4 there are no dress codes, no door-hosts to deny you entry if they think you're not cool enough, just a friendly security service which makes sure everybody has a good time.
Related RSS Feeds