Kris Goertzen Ministries
PRO
Joined

Location

Hutchinson. KS
Profile Images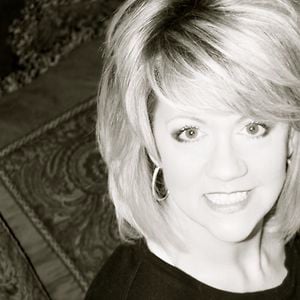 User Bio
Kris Goertzen is truly living her life's dream! She is happily married to her favorite pastor, she has 3 beautiful children who love Christ and she has the honor of ministering to women across the globe.
Kris was raised in a Christian home. At 15, the Holy Spirit showed her she was faking the Christian life and brought her to knees in genuine repentance for her sins. Immediately, she began to devour God's Word and wonder how she could best be used by her new Savior. He put in her heart a longing to be a pastor's wife. She wasn't quite sure where a girl went to find a cute pastor to marry, so she left that detail up to God and focused on growing in the Lord. It wasn't long before God graced her life with the man of her dreams. They were married in 1984.
Her favorite ministry has been serving alongside her husband, Dr. Rick Goertzen, in cities that include Birmingham, New Orleans and Los Angeles. Along the way Kris has taken classes at Southeastern Bible College and completed the Seminary Wives course at The Master's Seminary where Kris had the marvelous privilege to be personally discipled by her dear friend and mentor, Elizabeth George. Currently, she is working toward her NANC certification, (National Association of Nouthetic Counselors). Her local ministry is based at Grace Bible Church in Hutchinson, Kansas, where her husband has been the Senior Pastor since 1995.
God has given Kris a passion to motivate women to live near His heart. Her gift of exhortation delights women both in this country and Canada and Russia. She loves bringing encouragement from God's Word to her various ministries, including counseling, discipling, community Bible studies, and women's retreats and conferences. Her love for women is evident as she teaches writes the truth of God's Word clearly, passionately, and with the color and enthusiasm only Kris can bring. Her constant desire is to equip women to know God intimately and to live joyous, purposeful lives in the light of Scripture.
The three joys of Kris' life are named, Bethany, Sarah, and Joshua. To her great delight, they each love the Lord and faithfully serve Him. Her hobbies include writing, painting, laundry, carpools, cheering like a maniac from the sidelines and anything else that includes her kids.
Related RSS Feeds