Kush Mahan
Joined

Location

New York, New York
Profile Images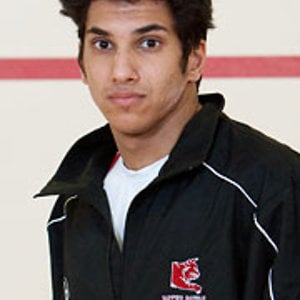 User Bio
Kush Mahan is a current graduate student at Columbia University, where he is studying to obtain his degree in Global and Public Health, hoping to one day work for a large-scale non-profit organization. He has worked in non-profits for a number of years, volunteering his time to organizations that he believes in. One of these organizations is Street Squash, Inc. This non-profit organization teaches kids in low-income neighborhoods how to play squash as an after school activity. But beyond that, the organization offers mentorship, helping the involved youth to be constructive with their time after school and to keep them out of trouble. Kush Mahan has worked with Street Squash for a number of years, both as a volunteer, working with the children in the program, as well as serving as one of the directors, helping the organization to expand. He has experience grant-writing and organizing fundraising initiatives for Street Squash.
Prior to beginning his master's degree at Columbia University, he completed his undergraduate education at Bates College, where he majored in Psychology, having an interest in mental health and easing mental health ailments by way of mindful meditation. Outside of his academic pursuits, Kush Mahan was a key member of the Bates College Men's Squash team. Having grown up playing squash, both on the Zimbabwean Junior National Team and the South African Junior National Team, he proved to be a huge asset to the team, leading the Bates Bobcats to a number of victories. One of the most memorable moments Kush Mahan's college squash career was his victory over Supreet Singh, the number one ranked player at Trinity College. This was a tremendous upset and a huge win for Bates. This story was ultimately featured as the story of the year by the College Squash Association.
Kush Mahan has had a tremendous academic career as well as an athletic career. He continues to push himself as a student at Columbia, while still finding the time to continue improving upon his squash game and enjoy all that New York City has to offer. Check out some of his videos on this page that cover his interests. Be sure to check out his web page as well!
Related RSS Feeds