KuzeyDoğa Derneği
Joined

Location

Kars, Turkey
Profile Images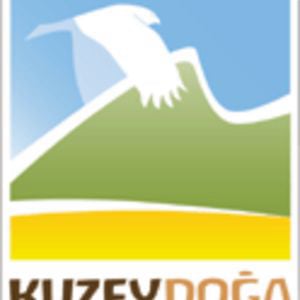 User Bio
KuzeyDoga Society was established officially on January 28, 2008 in the province of Kars. We are mainly interested in birds, large carnivores and their habitats, doing scientific research, organizing environmental education programs for kids and youth, raising awareness among local people about nature, providing training and capacity development opportunities for youth, promoting nature based tourism activities and cooperating with local, national and international organizations for the nature protection of Kars, Igdir and Ardahan provinces in northeastern Turkey.
Although it has few staff and capacity, KuzeyDoga Society achieved very important results in 5 years. The work done by KuzeyDoga Society at Lake Kuyucuk has been awarded by Whitley Fund for Nature in 2008 so that international recognition and funding came for ongoing projects at Lake Kuyucuk. We succeeded to have Lake Kuyucuk designated as a RAMSAR site as Turkey's 13th, eastern Anatolia's first RAMSAR site in June 2009. The community based tourism work we have carried out at surrounding villages of Lake Kuyucuk brought us Turkey's European Destinations of Excellence (EDEN) Award of 2009 by the European Commission. The Conservation Leadership Programme awarded our scientific work twice, the leadership award in 2008 and follow-up award in 2010 and provided funding and capacity building opportunities for our staff.
KuzeyDoga Society has been running two bird ringing and research stations out of all three in Turkey. More than 30,000 birds have been ringed at Aras and Kuyucuk Bird Research and Education Centres and more than 214 volunteers from 20 different countries worked at these stations since 2007. Wetland restoration work has been also going on since 2007 at Kafkas University Campus and Lake Kuyucuk. Assistant professor Sean Anderson from California State University is leading our restoration work since 2007. Turkey's first artificial island for bird conservation was constructed at Lake Kuyucuk by cutting off the old dirt road bisecting the lake into two. KuzeyDoga's work triggered the ministry to develop the management plan of Lake Kuyucuk and the management plan is in order now.
KuzeyDoga Society organized plant illustration courses in 2006, 2007, 2008 and 2009 in Kars and more than 150 Kars plants have been illustrated to be published in a book with the assistance of Kafkas University. We do also carry out ethnobiology studied in Kars and Igdir provinces and the first international ethnobiology course of Turkey was organized by KuzeyDoga Society with more than 17 participants from Turkey, Kyrgyzstan and Tajikistan in the autumn of 2010.
However we started our large carnivore research and conservation project in 2006, we could not continue it until 2010 due to lack of funding. But in 2010 KuzeyDoga Society carried out a large carnivore research project in Sarikamis Allahuekber National Park by using camera and video traps, surveying bears, wolves and lynx working with local communities, hunters, bee keepers and try to reach a management plan for the conservation of large carnivores in Kars and Ardahan provinces. We have identified 13 mammal species at the national park through surveying and photo trapping. For the first time in Turkey we collared two gray wolves with satellite tags and monitor their activities to understand the reasons of human-large carnivore conflict in the area. We have found out that wolves use an area of 13 times bigger than the protected national park boundaries and they are restricted in the forest patches of the region. So we proposed Turkey's first wildlife corridor to the ministry of Forestry and Hydraulic Works to link the scopes pine forests of Sarikamis-Allahuekber Mountains National Park to the forests of Lesser Caucasus through reforestation. Our proposal has been accepted by the ministry and a protocol was signed in December 2011 for establishing Turkey's first wildlife corridor between KuzeyDoga Society and the ministry.
Turkey's first vulture restaurant has been initiated by KuzeyDoga Society and Igdir directorate of Environment and Forestry in the green belt zone of Igdir. This vulture restaurant not only aims the conservation and promotion of four species of Turkey's vultures, but also aims to develop wildlife tourism in the region to raise public awareness and income level of local people.
KuzeyDoga has been developing important partnerships with local, national and international organizations, mainly on environmental education, community work and nature based tourism. We have conducted several training programs with HASNA Foundation from USA, Symbiosis Society and International Community School of Istanbul from Turkey, Bogatepe Environment & Rural Life Society from Kars.
The president of KuzeyDoga Society, Dr. Cagan Sekercioglu was chosen as the scientist of year in 2010 by Radikal Newspaper and NTV Science magazine in Turkey and emerging explorer of 2011 by National Geographic Society. KuzeyDoga Society was awarded as "Turkey's Best NGO in Wetland Protection" in 2011 by the ministry of Forestry and Hydraulic Works.