La Ciclistica Milano
Plus
Joined
Profile Images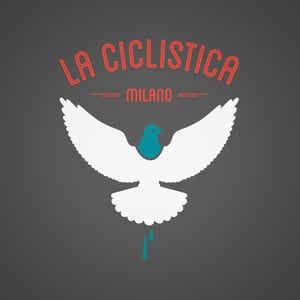 User Bio
WE JUST COULD NOT FIND BIKES THAT WE 100% APPRECIATED AND SO WE THOUGHT TO MANUFACTURE THEM FOR OURSELVES.
SMART BUT NOT AFFECTED BIKES.
SOLID. SAFE.
DESIGNED BY OUR ITALIAN YOUNG, YET HIGH SKILLED TECHNICIANS.
WELL ASSEMBLED IN MILAN, STARTING FROM A STEEL FRAME HAND WELDED IN LOMBARDY, OUR DISTRICT. 

OUR BIKES ARE DESIGNED AND MANUFACTURED WITH NO SAVINGS ON QUALITY SIDE, BUT WITHOUT USELESS WASTE. SIMPLY ESSENTIAL BUT COMPLETE, FASHIONABLE BUT NOT PRISSY.

BICYCLES FOR WOMEN AND MEN WHO APPRECIATE OUR MADE IN ITALY QUALITY.
THE RESULT IS A RANGE OF BICYCLES DEVELOPED ON THE INTENSIVE USE WITH A UNIQUE QUALITY/PRICE COMBINATION ON THE MARKET.
"LA 01" IS A SOLID AND SAFE BIKE, SUITABLE FOR CITY DISTANCES, WITH LARGE TIRES EASY ON COBBLESTONES AND TRAMWAY RAILS.
"LA 02" IS A INNOVATIVE BUT CLASSIC ITALIAN BIKE, WITH HUB GEARSHIFT, ALSO SUITABLE FOR MEDIUM-RANGE COMMUTING AND TOURISM.
"LA 03 METROPOLITANA" AND EXTREMELY AGILE WITH HYDRAULIC DISC BRAKES AND A 9 SPEED GEAR, THE MOST ADAPTABLE TO CHANGING ROAD CONDITIONS.
"LA 03 VIAGGIO" WITH A COMPACT HANDLEBAR, 30 SPEED AND FULL RACK SET UP.
"LA 04" IS OUR JOKER, AN EVOLUTION OF THE TRACK BIKE THAT BECAME A SYMBOL OF THE WORLD COMMUNITY OF URBAN BIKERS.
Related RSS Feeds