Maziar Lahooti
PRO
Joined

Location

Perth/Sydney
Profile Images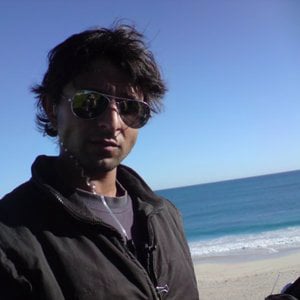 User Bio
Email: mlahooti@gmail.com
Blog: maziarsworld.blogspot.com.au/
I am an Iranian/Norwegian/Australian, film maker, based in both Perth and Sydney. I speak three languages and my personality is some kind of blend between the Scandinavian, the Persian, and the Australian (With a bit of lower class London thrown in there). I've never really been able to define myself into where I'm from. But I've always thought that is a good thing.
At this stage the extent of my dramatic experience is limited to short films although I have several feature films in various stages of development.
I graduated from the Perth Central Tafe film School with an Advanced Diploma in Cinematography/Directing after three years in 2005. After that I worked on set as a technical assistant in Lighting, Grips and Camera on feature films, TV shows, commercials and documentaries for a living whilst making my own short films on the side (Instead of spending my money on useful things like assets).
It was great. I got to fly around the world and all over Australia. Sometimes just hang on the beach all day, sometimes on a boat, sometimes in a submarine, sometimes in some restricted area of the vatican or in the middle of a riot in downtown Budapest. And I got to learn about film making at the same time.
In 2009 I was accepted into the Australian Film Television & radio School (AFTRS) Into the Directing stream, where I was truly humbled by the talent i got to work with and alongside, and went on to graduate with a distinction. In 2012 I returned to complete a Masters (But mainly for the resources to develop and shoot a proof of concept for another project).
I have my goals, but I'm in no rush. I may or may not succeed, but trying is a whole heap of fun, so I'm more than happy to keep doing that.
I hope you all enjoy my work.
-Maz