LALALA PRODUCTIONS
Plus
Joined

Location

Paris
Profile Images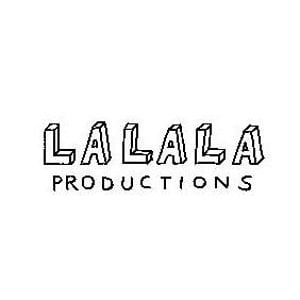 User Bio
LALALA
Founded by Mademoiselle Agnès, fashion journalist for French TV, LALALA has been producing for Canal +, since 2000, the bi-annual TV show about fashion: Habillé(e)s pour l'été and Habillé(e)s pour l'hiver, directed by Loïc Prigent.
In 2005, LALALA produced for Arte a documentary series, Signé Chanel, about the making of a couture collection.
Signé Chanel was aired worldwide (including by BBC 4, Sundance Channel and Wowow in Japan) and received enthusiastic critics.

LALALA produces TV shows (including a weekly show for French cable TV Paris Première, La mode la mode la mode) and documentaries about lifestyle, culture and social issues.
Documentaries
LA MODE 2.0 - je poste donc je suis (52'-2013) directed by Olivier Nicklaus (Paris Première)
FASHION ! (3 x 52min- 2012) directed by Olivier Nicklaus (ARTE)
The red carpet issue (60' – 2010) directed by Olivier Nicklaus (Canal +, Sundance Channel, BeTV, RTBF, Planète)
Moins de 18 ans (58'- 2009) directed by Melinda Triana (Canal +)
L'une chante l'autre aussi (52' - 2009) directed by Olivier Nicklaus (Canal +)
Les travaux d'Agnès (52' - 2009) directed by Nicolas Perge (Canal +)
La médaille de Chine (71' - 2008), directed by Jean Marc Manivet (Planète)
La vraie vie d'Anna Wintour (26' - 2007), directed by Loïc Prigent (Canal +/BE TV),
La nudité toute nue (52' - 2007), directed by OIivier Nicklaus (Canal +/BE TV/RTBF)
Selected at theTorino GLBT Film Festival 2008 and Festival Queer Lisboa 2008
La vraie vie des chiens (52' - 2007), directed by Loïc Prigent (Canal +)
A lez in wonderland (26' - 2006), directed by Anna Margarita Albelo (Canal +/BE TV) Selected in many G&L film festivals
La vraie vie des blondes (26' - 2005), directed by Loïc Prigent (Canal +)
Signé Chanel (5 X 26' - 2005), directed by Loïc Prigent (Arte)
Related RSS Feeds