Profile Images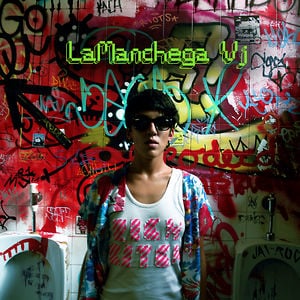 User Bio
LaManchega Vj expresses herself better by images, because of that she starts working as a Video Jockey.
Her artistic development began with the group "ElectroManchego"where audiovisual and performances were carried out, mixing tradicional music and dance with electronic music.
She participated in the "Fresh Europe" exhibition with her Fine Arts Project in "Kogart Gallery" (Budapest) and "Gallery of Collegium Hungaricum" (Vienna) in 2007.
She also worked in the Armatoste Teatro's theater company as audiovisual creative and graphics designer, getting the First Prize in the Competition for Young Artists of Castilla-La Mancha in 2009.
She performed in the Contemporary Art Festival "Campo de Desconcentración Polivalente" (Almería), with the "ElectroVerbena" performance together with Caballito in 2011.
The fusion between tradition and modernity was always her great inspiration, usually based on music and dancing, getting a new product through the union of traditional and contemporary sets.
Her passion for music and dancing in crazy parties allowed her to color the music in Caballito's World, doing psychedelic videos and animated gifs with fluorescent colors aesthetics, pixelated animals and stupid dance which everyone would notice.
LaManchega Vj has participated in "12 Horas de Cumbia" Festival and "ChicoTrópico" parties in Madrid, also playing in diferents clubs in Granada (Spain).
Besides being the Caballito's Vj has also collaborated with Sonido Desconocido II, Canibal Negro and Mono Azul (Fauna), Timbe (Folcore), Sonora Mandinga, Meneo...
In 2012 she went to live in Berlin, where she started with a audiovisual group called Die Laser Titten. Their parties are really crazy and colorful and they used to play in differents clubs around Berlin.
During this year she was playing in Södra Teatern (Stockholm) with Caballito, in Fusion Festival (Berlin) and Sala Sol (Madrid) with Die Laser Titten.
Related RSS Feeds