LarryParks
Plus
Joined

Location

New York City, NY 10022
Profile Images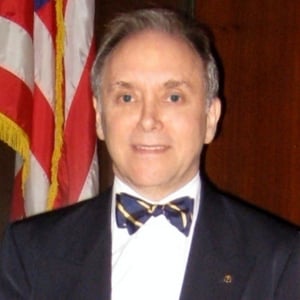 User Bio
Lawrence Parks is the Founder and Executive Director of the Foundation of the Advancement of Monetary Education (fame.org), Contributing Editor for NYSun.com and the host of the Larry Parks Show, aired weekly on Time Warner Channel #56 Verizon Channel #34 and RCN Channel #83 in Manhattan. He has broad experience in academia, in business, and in finance. He holds a Ph.D. in Operations Research from the Polytechnic University where for many years he was an adjunct professor teaching at the graduate level.

Dr. Parks has studied the money issue for more than forty years. His writings have appeared in Pensions & Investments, The Economist, The Washington Times, The Wall Street Journal, The Freeman, The Free Market, The United States Congressional Record, National Review, The Labor Studies Journal, The Houston Chronicle, The New York Sun, The Washington Examiner and many popular publications. He is the author of the highly acclaimed What Does Mr. Greenspan Really Think? He recently testified before the U.S. House Committee on Financial Services Subcommittee on Domestic Monetary Policy and Technology in support of H.R. 1098, The Free Competition in Currency Act of 2011 and submitted extensive written testimony. He has authored and produced more than 200 videos on topics dealing with the U.S. monetary system.
He is an active member of many civic and social organizations, a member of The United Association of Labor Educators, The National Writers Union, UAW 1981, AFL-CIO, and is a frequent speaker on the fight for honest monetary weights and measures. His focus is on: (1) how our present fiat monetary system is destroying savings, pensions and jobs for hundreds of millions all over the world; (2) how it threatens freedom; and, (3) what to do about it.