last zoltar
Plus
Joined

Location

Tokyo, Japan
Profile Images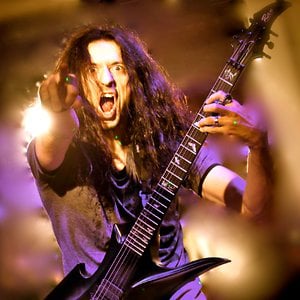 User Bio
A long, long time ago, I used to live in a place across the seven mountains and the seven seas, where the devil says good night. I started to play the guitar when I was 16. I'm not a musician and I have no music education, I can play only the way I feel.
Ive played seriously in 2 bands: Endemia (for 2 years) and Quandary (for 5 years). We recorded some demos and played quite a few gigs, and its still a lot of excellent memories for me, even though we didn't meet any success.
Any comments and rates are welcome, the good ones as well as the bad ones, because I'm not the person who is judging here, all of you are the judge.
Rude comments are just showing the personality of their writer, so I shouldn't care about that because it is embarrassment for the people who are writing them, not for me.
As a final note.....If you like my videos, please enjoy them, and if you don't, well just don't waste your time here, there are lots of fantastic artists on the web!
Stay heavy!!!
Amen.
Related RSS Feeds