Laura Robinson Producer
Joined
Profile Images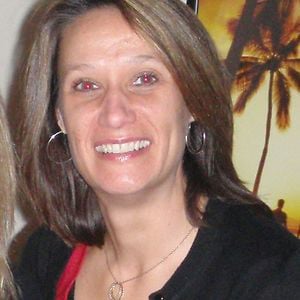 User Bio
LAURA ROBINSON
________________________________________________

Laura Robinson, Senior Content Producer for Beachbody, creators of "P90X" and "Insanity," has 10+ years of network television and online writing, producing and production experience. As Senior Producer, she's written and produced more than 350 original content online video segments including Beachbody's first original web series. Her teamwork first approach helped grow a large talented production unit into a company strength thus allowing more production to be brought in-house. Laura also writes and produces promos, sizzles and branded video content helping to launch new product lines such as "P90X2," "Shakeology" and "TurboFire." Her writing and producing expertise has helped turn Beachbody into a powerful $500 million dollar leader in fitness by expanding the customer base through social media.
Prior to Beachbody, Laura began her writing and producing career for CNN in Washington, DC, establishing herself as an on-location breaking news field producer while covering some of the world's biggest news events: the death of Pope John Paul II in Rome, the Clinton and Bush Presidential Inaugurations in Washington, DC, the 2000 Presidential Election Florida recount from Tallahassee, Florida, the September 11 terrorist attacks (winning an EMMY for outstanding news coverage) and the Columbine High School shooting from Littleton, Colorado, as well as scores of other national events.
After 12 years of network news experience with CNN, Laura pursued long-format scripted and unscripted television as a Supervising Producer for Rivr Media. As a Supervising Producer, Laura managed the development and overall production of multiple television network series for ESPN, Animal Planet and the DIY Network.
For ESPN, Laura produced the first ever prime time sports reality television series, "Knight School," from Texas Tech University with legendary basketball coach Bob Knight. Also for ESPN, she produced two years of the "U.S. Poker Championships" from Trump Taj Mahal Casino in Atlantic City, New Jersey. For Animal Planet, Laura, wrote and produced the eight part, prime-time series "Divine Canine" which featured a group of Eastern Orthodox Monks who raise German shepherd puppies and train disobedient dogs.
Laura is a native of Washington, D.C. and rabid Redskins fan, who still keeps her season tickets despite now living and working on the west coast. In her spare time she enjoys sports, health and fitness, music, politics and the Southern California beaches.
Related RSS Feeds