Led Production
Joined

Location

Italy
Profile Images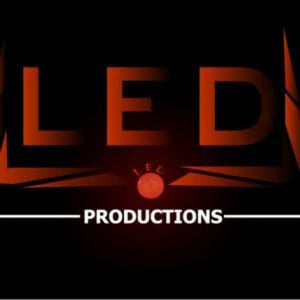 User Bio
La LED Production nasce nel 2007 con la realizzazione del corto "Berserk Awake" da parte di Fausto Ferrante e Francesco Sanseverino, ma è solo con il secondo progetto "Tears Red Blood" e l'aggiunta del terzo fondatore Fabio Deri che la società prende il nome di LED prima, e LED Production in un secondo tempo.
Il terzo cortometraggio "Resident Evil Gaiden" è il primo successo di pubblico sul sito "YouTube", grazie anche al doppiaggio inglese dei "SandPit Studios" di Londra.
A metà del 2008, dopo un periodo di riflessione e progetti cancellati, si avvia la collaborazione con la Deus Ex Machina Studio di Sergio Loreni e Giulia Bussetti, con l'obbiettivo di riportare Berserk in un cortometraggio.
Nasce così "Berserk The Black Swordsman" secondo cortometraggio dedicato al popolare manga.
La caratterizzazione dei personaggi, l'azione frenetica e gli ottimi effetti speciali di trucco e computer grafica ne fanno un successo di pubblico e critica.
Il cortometraggio viene presentato all'evento "Lucca Comics and Games 2008", e nel numero della rivista "Best Movie" di gennaio 2009 viene inserito in un articolo sui migliori fan movie, assieme a progetti molto più ambiziosi come "Dark Resurrection" e "Metal Gear Solid Philanthropy" dei ragazzi della Hive Division, con i quali nasce un rapporto di stima e amicizia reciproca.
Inoltre vince il premio "Menzione Speciale" al concorso "Corti tra le Nuvole" a Vercelli l'anno successivo.
Il 2008 si chiude con "Save Our Souls" cortometraggio di stampo bellico.
Il 2009 è quasi tutto dedicato alla realizzazione della serie "Arise", una serie horror da 10 puntate, ognuna da 3 minuti. Nonostante sia fuori concorso, vince il premio "Menzione Speciale" al "TOHorror Film Fest 2009"
Oltre ad "Arise" produciamo anche alcuni lavori di semplice realizzazione, come "Icarus" e "Timepill".
Con la presenza agli eventi "Fumettour" di Salerno e "Lucca Comics and Games 2009" e le prime riprese del progetto "Fallout: Lie And Die" si chiude un anno denso di lavori e appuntamenti.
Riprese che riprendono a giugno 2010, con l'entrata in produzione della Lucano ∞ Mattiolo D.O.P e la collaborazione in fase di post-produzione di Alessandro Schiassi, membro di Hive Division.
Il rilascio di "Fallout: Lie And Die" è previsto per metà 2011.
Related RSS Feeds