LESLIE FILMS
Joined

Location

INDIANA
Profile Images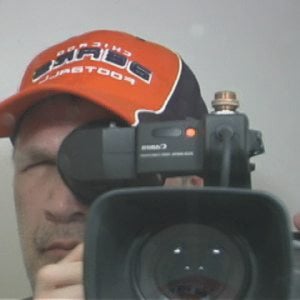 User Bio
LOOKINH FOR GERMAN FILM PRODUCERS !
LOOKING TO FILM MUSIC VIDEO AROUND THE WORLD ,IF ANYONE OUT THERE NEEDS ONE LET ME KNOW
ALSO WANTING TO FILM NEW FILMS AROUND THE WORLD .
INDIE FILMMAKER -LOOKING TO NETWORK WITH OTHER FILMMAKERS AROUND THE WORLD.
MY SITES-
youtube.com/LESLIEFILMS
myspace.com/lesliefilms
WWW.7THFILMS.COM
filmmakersworldwide.ning.com/profile/LESLIEFILMS
I WILL PUT SOME MUSIC VIDEOS AND SHORT FILMS THAT I DID
SOON.
LES
TOXIC Just when you thought the probing was over... Toxic It's freaky Friday night and some local teenagers looking for a new place to party have discovered an old abandoned chemical refinery on the outskirts of Gary, Indiana on the shores of Lake Michigan. Making themselves very at-home in one of the large warehouses, the wild adolescents get high, enjoying the euphoric release as they relish their new-found privacy and freedom in the secluded setting. That is until they realize their friends are disappearing one by one. A shadowy form has been slinking around the hallways of the cavernous place unnoticed by everyone. Separated from her friends the pretty and clever Jade is frightened and lost in the endless corridors. Due to unusual circumstances Dr. Steve Morningstar and Detective Lori Greene find themselves in the same location. What they find inside could validate everything Morningstar has worked so hard to prove and helps Det. Greene find a much needed crucial moment of self-knowing. Jade discovers a handy hidden talent which could save her own life as well as the lives of her friends. Who will make it out alive? Who will last until daylight
SYNOPSIS 7th Floor: Soundtrack to Life is a story of depression &; recovery, struggle &; victory, despair &; hope and the triumph of the Human Spirit. Julie and Dave meet on the 7th floor of the Laporte Hospital (the psychiatric ward). Before entering the hospital, they had both attempted suicide by laying on railroad tracks. One day in the hospital, Dave was walking down the hall and heard a piano playing. He followed the sound and came upon Julie playing a song she had just written, Train Song. To Dave's amazement, the words of the song were telling the story of what he had just gone through in his life. Dave also liked to write songs and offered to help Julie with the song once they got out of the hospital. From this meeting, Julie &; Dave began a magical dream to put together a show that would tell the musical story of their lives. 7th Floor: Soundtrack to life depicts their journey from the despair of suicide to the victory of artistic success. It tells the true to life story of their efforts to put together a band of talented musicians, and build a show that would eventually be a full-blown musical. Blending powerful dialog with music videos, the movie contrasts the stark reality of life with the surreal imaginations of neurotic minds, taking you on a roller coaster ride of emotions. In the song "Fly", we see Julie lying in a padded cell in a straightjacket fantasizing about flying far above the earth, totally free from life's problems. In the song Time, Dave's mind neurotically conjures up Father Time with his premonitions and warnings for Dave's future. In the song "Let Go" Julie and Dave let go of their desperate past and embrace a future rich in possibilities, potential and hope. Although they face many problems along the way, from stubborn fellow musician's attitudes to a relapse that sends Julie back to the hospital, through it all Julie and Dave realize that it was having the audacity to dream, and the perseverance to pursue that dream, that save them from their own despair.
IN THE WORKS: BELLE , SILENT NAKED AND ALONE, BEARFOOT IN THE RUBBLE , BEACH OF DREAMS,RAIL RIDERS, ON COMMON GROUND, 365 ,SLIENT MADDNESS,KINDER, REAL LOVE, LOST CHILDEN , SHIP OF FOOLS ,BEST BUDS , KINGSBURRY RUN AND MORE, LOST SOULS, IT KEEPS YOU RUNNING, DEAD AIR , DARK HOUSE,THE EXPERIENCE. TOXIC, 7TH FLOOR ANDTHE DEAD OF WINTER ARE COMPLETED SCREENPLAYS - THANKS LESLIE J. NEMETH -SEE MORE ON 7TH FLOOR AT WWW. 7THFILMS. COM ''''''''''''''''''''''''''''''''''''''''''''''''''''''''''''''''''''' TV - " THE MBP CLUB " , HOMELESS , FREACKY FRIDAY
Related RSS Feeds
LESLIE FILMS does not have any videos yet.