Le Tartarughe
Joined

Location

Rome, Italy
Profile Images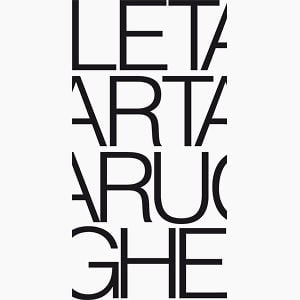 User Bio
Le Tartarughe, storica firma di abiti e maglieria, nasce nel 1977 a Roma vicino al Pantheon. Qui apre il suo primo punto vendita.
Susanna Liso, designer del marchio, confida nella profonda sinergia tra arte e moda, le sue collezioni sono frutto di contaminazioni tra i più diversi linguaggi artistici. Vedi le collezioni on line.
Sfogliando il fitto curriculum della griffe, dal 2003 al 2008, Susanna Liso ha presentato le sue collezioni di Haute Couture sulle passerelle di AltaRoma AltaModa, riscuotendo un grande successo di pubblico e di critica. Dal 2008, Le Tartarughe partecipano alle più importanti fiere internazionali del settore moda ad Amsterdam e Parigi e collaborano con importanti fashion shop a Berlino e Torino.
Numerose sono le collaborazioni con il mondo dello spettacolo: Serena Dandini, Francesca Reggiani e Sveva Sagramola hanno indossato abiti Le Tartarughe; tra le attrici, Anna Galiena, Lucrezia Lante della Rovere e Vanessa Incontrada, nei film di Bernardo Bertolucci, Ferzan Ozpetek, Pupi Avati.
Ad oggi, il marchio continua a proporre le sue creazioni nel suo storico punto vendita al centro di Roma e dal 2012 apre un originale shop online dove poter acquistare novità e promozioni.
Combinando la tradizione sartoriale con la ricerca innovativa di nuovi modelli e nuovi materiali, lo stile delle Tartarughe preserva e aggiorna quella cultura artigianale che ha reso Roma famosa in tutto il mondo. L'alta artigianalità e la filiera corta preservano i suoi prodotti dalla serialità delle grandi catene e dei grandi marchi.
Susanna Liso, fashion designer of the brand Le Tartarughe, adds suggestive elements of playful experimentation to her haute couture and ready-to-wear lines, which are much loved by Rome's aristocracy and young intelligentsia. With intense and enveloping designs, she mixes raw silks or cashmere and fine merino wool together to form captivating garments that are a mix of seduction and linear form. Since 1985 Le Tartarughe grew up in the world of the fashion and for three years has been involeved into the Altaroma haute couture fashion week. Sartorial tradition, research and cutting-edge, today Le Tartarughe and Susanna Liso's creations preserve the artisanal values that have made Rome famous throughout the world.